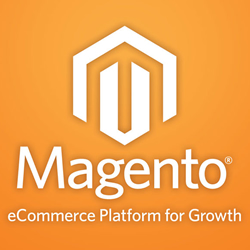 San Francisco, CA (PRWEB) April 16, 2015
The web hosting review site BestHostingSearch.NET today announced the best Magento hosting providers for 2015. The winners are InMotion Hosting, BlueHost, Arvixe, WebHostingHub and A2Hosting, 5 web hosts that offer a reliable, secure and fast hosting environment for Magento.
1) InMotion Hosting
InMotion has been serving online stores and businesses for more than 10 years. The company provides fully upgradable plans, so that Magento sites, regardless of the size, can usually reside on a proper shared, VPS, or dedicated server.
For Magento users who are not familiar with the application and would like to learn more skills by starting a small online store, InMotion offers 3 shared hosting packages. The packages are now available at $3.49/mo, $4.49/mo and $9.49/mo for subscribers applying a 50% discount with this exclusive promotional link.
All packages include a 1-click Magento installer, unlimited disk space, SSD drives, data backups, and a 90-day full refund guarantee.
2) BlueHost
With over 2 million websites under management, BlueHost has accumulated rich experience in hosting blogs, forums and eCommerce sites. The web host has developed their own installer SimpleScripts to automate the installation of Magento. In addition, it offers advanced access control, shared SSL certificate and multiple encryption tools to ensure the security of a shared server.
3) Arvixe
Keeping a commitment to open source, Arvixe utilizes the latest technologies and tools to optimize the performance of Magento, such as PHP 5, MySQL 5, PostgreSQL and Zend Optimizer. Besides, website performance is also guaranteed by the use of SSD drives, CloudFlare CDN and redundant network.
4) WebHostingHub
WebHostingHub offers affordable solutions for hosting Magento. The price of the company's shared hosting packages starts from $6.99/mo regularly, but it is lowered to $1.95/mo in the current promotion. cPanel, Softaculous, unlimited disk storage, one domain name and 90-day refund guarantee are included.
5) A2Hosting
The highlight of A2Hosting services is the availability of developer-friendly features. The company provides a complete series of programming languages, database engines, server software, version control tools, frameworks, and so on. In addition, A2Hosting has a SwiftServer platform featuring high uptime and fast speed.
For more information about the best Magento hosting providers, visit https://besthostingsearch.net/best-magento-hosting/.
About BestHostingSearch.NET
Founded in 2006, BestHostingSearch.NET is an independent review site focusing on discovering the truth quality of web hosting solutions.