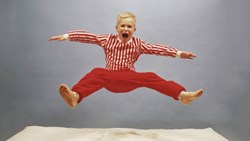 Denver, CO (PRWEB) November 01, 2013
The definition of what constitutes the best mattress can vary considerably from person to person, however one aspect that many shoppers find important is durability. How well a mattress stands up to repeated use and how long buyers can expect it to last play an important role in determining value, and in subsequent owner satisfaction. The latest guide from the Best Mattress Reviews blog, "Best Mattress Types by Durability," compares the major mattress types on longevity and average lifespans.
In the article, Best Mattress Reviews offers an overview of the five leading mattress types, pros and cons of ownership relating to durability, and compiles data in table to highlight differences. Results were compiled using third-party consumer and retailer review websites as well as consumer review publications.
The comparison begins with a chart presenting the mattress types arranged in order for longest average useful life span to shortest. Also included in the table are the average percentage of owners for each type who report satisfaction, average portion of reviews mentioning premature durability issues (within first two to three years), and average price ranges.
Thirteen mattress types are addressed in the article, representing the major industry categories. These include latex (natural, blended, and hybrid), memory foam (low, medium and high density), waterbeds (softside and hardside), airbeds, and innerspring beds (bonnell, offset, continuous, and pocket coils).
Natural latex and high density memory foam are shown to have the longest expected life spans of 10-12 years and lowest complaints of issues, though are also on the more expensive end of the spectrum. Bonnell coil spring beds and low density memory foam come in with shortest life spans at five years, and with low to medium price ranges. The article and accompanying table offer average statistics for each type, allowing readers to assess potential issues and easily compare potential value. However, Best Mattress Reviews acknowledges that brands within each type can vary considerably from average figures and suggests comparing more in depth before buying.
Following the comparison summary, Best Mattress Reviews looks at each mattress category in greater detail, providing a brief overview and comparing pros and cons. For readers seeking more in depth information, the blog also links to their previous guides on choosing the best latex mattress and comparisons of memory foam mattress reviews, and has several other posts and articles with shopping information and guides.
BestMattress-Reviews.org is a bed blog dedicated to providing mattress and sleep product information. On the blog, independent industry professionals provide expert opinions and recommendations backed by research and customer reviews. The website aims to make the buying and research process a little simpler by collecting and analyzing information in a digestible, enjoyable format.