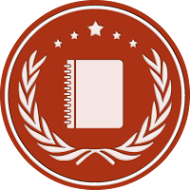 SAN FRANCISCO, Calif. (PRWEB) May 17, 2016
10 Best CRM recently announced its Best Open Source CRM Software Awards for May 2016. The award winners in this category are Suite CRM, Vtiger and Zurmo, which exemplify some of the industry's best companies.
The Open Source CRM Software Awards recognize the latest and best contributions to business management. With these announcements, businesses will see the many options they have in CRM solutions and their affordability.
CRM is, of course, critical to business. Open source solutions for CRM have become vital to smaller businesses that may not have the cash flow available for bigger, expensive CRM programs. But they still have to compete. Open source CRM is an exceptional alternative for smaller operations. It offers businesses the opportunity to stay in the game. These resources are easy to integrate and customize with current systems. Companies can take advantage of these solutions to upgrade or implement VoIP, sales reporting, accounting and more—all without heavily adding to their expenses.
The candidates for Best Open Source CRM Software undergo an array of quantitative and qualitative criteria, including listing fees, features, reviews, traffic and more. Below is a summary of the three top-ranked companies for the May 2016 Best Open Source CRM awards.
Top open source CRM software Suite CRM has worked hard to keep up in their market, helping businesses and customers maintain close relationships through a system that efficiently manages workflow, sales and portals. Also, the 2015 BOSSIE Award winner, Suite CRM is a free download that allows customizing through a library of extensions.
Headquartered in Sunnyvale, California, Vtiger's leading open source CRM software ensures users are as smart as their competitors who can afford expensive solutions. Vtiger's development focuses on customer support, marketing and sales, and all-in-one operations. Strong features provide SLAs, customer portals and the ability to quickly build new modules.
Based on testimonials from users, Zurmo is well-deserving of being among the best open source CRM software on the market. The platform offers contact management, deal tracking, reporting, activity management, gamification, internationalization, personalization and project management. Users can download the free trial to get an idea of its user-friendliness and how to apply it to existing productions.
Other top CRM software on the list include, Fat Free CRM, openCRX and Sugar CRM. Though this award is still new, it has already proven that an enterprise does not need an extensive budget to manage CRM. They simply need to perform their due diligence and find the open source solution that meets their needs for everything from email marketing to managing waste.
For more information about this month's award winners, please visit http://www.10bestcrm.com.