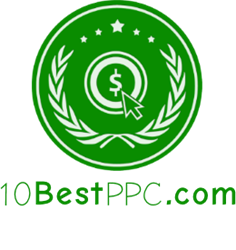 IDAHO FALLS, Idaho (PRWEB) April 26, 2017
10 Best PPC is pleased to announce the creation of a new award category: Best PPC Management Firms. The top three winners in this category for April 2017 are Minkism, Directive Consulting and Customer Magnetism.
The top pay-per-click firm is Minkism, which is located in Idaho Falls, Idaho. Minkism is a top notch PPC management firm that specializes in providing clients with customized, cost-effective solutions. The professionals of the firm offer clients dynamic PPC services which ensure that a prospective customer can be taken from a search engine results page or social media site to the business owner's website. In addition to offering excellent PPC services, the professionals of the company maintain a client-oriented outlook which ensures that the needs and preferences of the business owner always come first.
Directive Consulting is a leading pay-per-click firm based in Orange County, Calif. The PPC management firm is delighted to offer clients dynamic, detail-oriented pay-per-click services that work. By working with dedication and diligence to implement customized PPC strategies that are tailored to the client's unique brand, the techies of Directive Consulting are successful in providing all types of businesses with the ability to grow their client base. The ads are affordable because the business owner will only pay for the clicks on the ads rather than also being held responsible for the general placement or total views of each ad. By creating incredibly eye-catching or intriguing ads that viewers will want to click on, the Directive Consulting professionals provide business owners with the ability to connect and convert more and more members of their online audience.
Customer Magnetism rounds out the list of top PPC management firms for April 2017. Located in Virginia Beach, Vir., the professionals of this dynamic PPC management firm work with dedication and determination to help clients succeed in the world of ecommerce. The company's digital experts offer a wide range of ecommerce services, some of which include content marketing and social media management. Additionally, the PPC management representatives enable companies to develop innovative ads that will help attract a broader range of clients. The techies of the firm also excel in generating more traffic to help ensure more substantive conversion rates.
For more information about this month's award-winning firms, visit http://www.10bestppc.com.