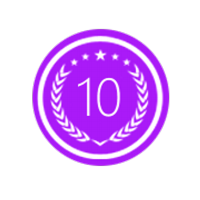 NEW YORK, N.Y. (PRWEB) September 29, 2015
Awards organization 10 Best PR recently published its list of the best NYC PR business options available. Each month, it rounds up the finest and busiest public relations firms around the country and planet and then ranks them based on their achievements and accomplishments in their fields.
The selection for the best public relations company in NYC for September 2015 is Affect. Being a leading NYC PR business, Affect works hard to help their clients attain and keep a strong and respected reputations. Crisis management is a big part of Affect's technique. The public relations experts at Affect employ social media channels such as LinkedIn, Twitter, Google+ and Facebook to manage their clients' brands.
Finn Partners comes in at number two on 10 Best PR's list of best public relations companies in New York. Finn Partners' approach to promoting their clients is to establish thorough and meticulous campaigns for them. Examples of the many marketing services that are available from the team at Finn Partners are integrated marketing, identity branding, internet reputation management, paid advertising, innovative design and much more.
Michele Marie PR rounds out the top three in 10 Best PR's September 2015 picks. A top NYC PR business, Michele Marie has an office in the Big Apple, as well as in sunny Los Angeles, California. The full-service firm provides all of their clients with diligent marketing assistance via strategies and approaches such as special event planning, social media management, celebrity endorsements, store openings, editorial events and product placement. Some of the extremely prominent and well-known clients that have collaborated with Michele Marie PR are Coca Cola, Banana Republic, Mattel, Cynthia Rowley, XOXO, WB, Baby Phat and Converse.
The other public relations companies in New York that are mentioned on 10 Best PR's detailed September list include High Rise PR, Big Picture PR, Pierce Mattie, Brushfire Inc. and Shore Fire Media. 10 Best PR will continue to rank and evaluate public relations companies across the United States periodically. Although 10 Best PR spends a lot of time looking at American public relations companies, they also regularly evaluate firms located abroad. The organization frequently pays attention to PR firms located in countries such as Canada and the United Kingdom, for example. 10 Best PR is committed to discussing good work in the vast public relations field.