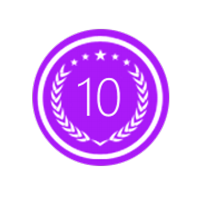 CHICAGO, Ill. (PRWEB) September 23, 2015
10 Best PR, an eminent organization that gives out awards within the public relations field, has released its September picks for the finest public relations firms in Chicago. 10 Best PR regularly acknowledges the best and the brightest public relations agencies in the world. The organization releases its best public relations company lists on a routine basis.
The leading Chicago public relations firm on 10 Best PR's list is KSA, which is short for Kathy Schaeffer & Associates. The KSA team assists their clients via detailed practices such as internet reputation management, strategic communications and digital strategies in general. Several examples of the numerous prominent companies that have worked with KSA in the past are the Chicago Transit Authority, the Boeing Company, Alder University, the Boys and Girls Club of Chicago, the Illinois Bankers Association and the Illinois Chamber of Commerce.
Leading public relations company Current comes in at number two on 10 Best PR's Chicago list. Current is among the United States' finest full-service public relations companies. Although Current has a Windy City office, it also has branches in other large cities such as New York, New York; Dallas, Texas; and Los Angeles and San Francisco, California. The public relations gurus at Current are all experts in subjects like social media management, digital media marketing and branding. Lifestyle is a significant focus for the Current team. The professionals at Current operate by concentrating on the concept of promoting lifestyles to potential clients. As a result, the firm is a self-proclaimed lifestyle marketing agency.
Number 3 on 10 Best PR's list of best Chicago public relations companies is SSPR. The primary objective at SSPR is to aid their clients in setting up an internet presence that is trustworthy, strong and consistent. The team at SSPR is skilled in services such as social media marketing, identity branding, web development, email marketing, integrated marketing and even direct mail. The company is also adept in search engine optimization (SEO), with expertise in content creation, link building and keyword research matters.
The rest of the 10 Best PR list includes established Chicago public relations agencies such as Walker Sands, Henson Consulting, 3rd Coast PR, Molise PR, Jasculca Terman and Winger Marketing. These companies all have made extremely strong impressions in Chicago's large public relations scene over the past few years.