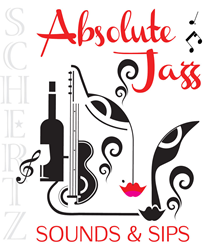 Schertz, TX (PRWEB) March 26, 2014
The City of Schertz is proud to announce the Second Annual Absolute Jazz: Sounds & Sips event taking place Saturday, April 19. Now that spring is here, the city is excited to gather residents and visitors for a day at the park filled with fun, food, drinks and music.
Absolute Jazz: Sounds & Sips will take place in Pickrell Park at 703 Oak Street, Schertz, TX 78154 and will run from 2-9 p.m.. Gate admission is free to everyone, and it is encouraged for those attending to bring their lawn chairs and blankets.
The City of Schertz hosts this event with hopes to help welcome spring while patrons enjoy a fun-filled day at the park with family and friends. Absolute Jazz: Sounds & Sips provides a day of excitement starting with some entertainment. Local entertainers are invited to perform original work and well-known compositions while event-goers relax and enjoy. This year's line-up includes the South Texas Jazz Quartet, Johnny P and The Wiseguys, Beverly Houston and Breezin' and Toro Flores and Zarabande.
There will be a selection of local and regional wines and beers offered as well, and there will be vendors conveniently positioned throughout the park. Patrons will be able to take pleasure in some relaxation during this one-day event while sampling some of Texas's favorite wines and food.
With the event's successful turnout from 2013, The City of Schertz wants to help families and friends reunite and kick off spring the right way once again. To learn more about Absolute Jazz Sounds & Sips and other upcoming events and festivals, check out http://visitschertz.com/main/.
About the city:
The City of Schertz is located north of Interstate 35, on the outskirts of San Antonio. The city has been described as small, yet welcoming with a unique rustic charm, located at the crossroads of Texas. Designated as one of the best places to live in Texas, the city has a warm atmosphere with the best neighborhoods, and has become one of the most beautiful areas to live in South Texas. It's also consistently in the regional rankings for the best schools. For more information, visit the municipality website at http://visitschertz.com/main/.