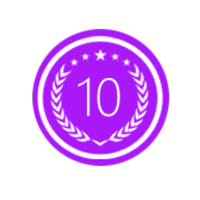 SAN FRANCISCO, Calif. (PRWEB) September 21, 2015
10 Best PR just sent out its list of the top technology public relations firm choices for September of 2015. The organization is made up of a group of talented people who routinely rate choices in fine public relations companies across the globe.
Trier & Co. of San Francisco, California, is 10 Best PR's top pick on its list of the greatest technology public relations companies in existence. The staff at Trier & Co. is committed to establishing fresh and contemporary marketing practices for today's fast-paced, internet-oriented society. As a firm that has an international focus, Trier & Co. works hard to assist clients in achievement on a global scale. However, Trier & Co. always begins by aiding their clients in the process of excelling at regional and national levels.
Ranking second for best tech PR agency is 360 PR of Boston, Massachusetts. The tech public relations gurus on the staff at 360 PR are highly passionate about staying in the loop on brand new products and marketing strategies. The main objective for the staff at 360 PR is to provide all clients with the finest in everything. When 360 PR partners up with clients, they work hard to enhance their specific features and benefits. They never want to encourage their clients to take the same paths as other competitors in their respective industries.
Hong Kong's The Strategic PR Group is the third tech public relations firm on 10 Best PR's list of the finest in that category. As a top tech PR firm, The Strategic PR Group focuses on internet marketing and on creativity and advancements within that realm. When the public relations professionals on The Strategic PR Group staff make marketing campaigns, they strive to gain the attention of people all around the world, regardless of their specific location. Strong visual content is a big priority for The Strategic PR Group. They also specialize in custom banners and animations.
The numerous other highly talented tech public relations firms that are on 10 Best PR's exhaustive list are New York, New York's Affect; Chicago, Illinois' Current; Boston, Massachusetts' 451 Marketing; New York, New York's Finn Partners; San Jose, California's The Hoffman Agency; London, United Kingdom's The Blur Group; and San Francisco, California's Shift Communications.