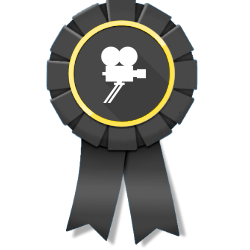 SAN FRANCISCO, Calif. (PRWEB) December 12, 2016
10 Best Production is pleased to present the winners of its Best Video Production Company awards for December 2016, revealing Argus HD Video as the premier company in this category.
This award category is significant due to its relevance to the industry. Video production firms are starting to pop up all over the world thanks to the prevalence of social media and technology in general. Brands are starting to realize the value that a professionally-produced piece of video can be, and new firms are emerging to capitalize on the new market. How are existing brands supposed to determine which video production agencies are worth their time, and which others are simply looking to make a quick profit? The answer is by checking out the new monthly rankings put forth by 10 Best Production.
10 Best Production has made it their mission to accurately rank the very best examples of premium video production companies in the industry, and they do so using complicated mathematical formulas that weigh the most important aspects of each producer against the others. The results are constantly shifting slightly as the industry responds to new and existing firms, so they are updated at the start of every month to keep consumers on the edge of the industry. The top 10 winners for December 2016 have been released online, and the first three winners are briefly outlined below.
The best video production firm is Argus HD Video Production, which is based out of San Francisco, California. As a leader in its industry, Argus HD Video Production is a fully comprehensive supplier of premium video production services. Its clients include big names like the Golden State Warriors of the NBA and the Discovery Channel.
The December list of best video production agencies, also includes SocialFix. Ranked as the second-best video production agency, SocialFix is a New York based production firm that also offers comprehensive web design and digital marketing services. Their primary goal is to create campaigns for their clients that will boost traffic and convert more leads.
The third top video production company is Big Drop Inc. There are few firms out there that offer the same services as Big Drop Inc, which is based out of New York City. While they are primarily a web design and digital marketing company, they also offer amazing video production services that are difficult to match in quality and convenience. They are a group of highly-creative designers and engineers, and they are excellent at translating a brand message into a comprehensive video message.
For more information about the December award winners, please visit http://www.10bestproduction.com