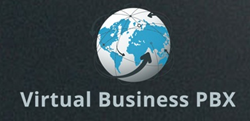 The communication experts at VirtualBusinessPBX.com have taken a number of factors into consideration to come up with the three top-ranking choices in virtual PBX providers.
(PRWEB) April 09, 2014
Companies have to find ways to make the most of their time and also save money in order to produce a worthwhile profit. They need their employees working in different departments to communicate efficiently with each other. Installing stand-alone phone systems in each department is very expensive. Each phone would have to have its own separate number and there would probably have to be separate phone bills as well to support a system like this. Enterprises need to find cheaper ways of consolidating phone services to sustain efficient communication. They will often use virtual PBX providers to achieve this.
A private branch exchange (PBX) is an independent phone system used for communication within an enterprise. Regular PBX systems allow personnel to contact other departments within the company by typing in a combination of 3 to 5 numbers or by simply pressing a button on the console on a specially designed phone. This allows more than one location or person to be reached using one number the entire company shares as part of the PBX. Virtual PBX providers offer this service in a slightly different manner using the internet, computers and mobile phones to create a virtual scenario just described on a much larger and sophisticated scale. Through the use of apps installed on mobile phones or computers, professionals at large or small companies can stay in touch wherever they might be and provide excellent service to their customers.
The communication experts at VirtualBusinessPBX.com have taken a number of factors into consideration to come up with the three top-ranking choices in virtual PBX providers. These included user reviews and testimonials, pricing, desired features, reviews from experts and more.
This virtual PBX provider offers a lot for the least amount of money. There are no contracts to sign, hidden costs or setup fees. Their built-in support portal helps users easily navigate through their products. If additional help is needed, they offer full customer support 24 hours a day, 7 days a week. Their Virtual Receptionist feature is a favorite among their customer base. Other benefits include countless smartphone apps, the ability to play voicemails directly from within an email, and simultaneous device routing, among many others. One of their best features is the Call Continuity Service that reroutes calls to a different number of the customer's choice in the case of an emergency like a power outage or severe weather.
RingCentral offers a free one month trial and money back guarantee if unsatisfied. They have Standard, Premium and Enterprise rates to choose from. RingCentral utilizes a cloud based system that consolidates its many features so that they can be used anywhere, anytime. These features can easily be customized to suite individual and collective needs. They include faxing, conference calling, mobile apps and IP phone configuration, among many others. There is no hardware installation necessary. The recent addition of HD video conferencing makes this another great virtual PBX provider choice for 2014.
Jive Communication's cloud based system has a unique intuitive user interface that lets users monitor exactly where their calls will go and how recipients respond to them. There are many options available when it comes to choosing the right hardware and setting it up. Customers can purchase their equipment from Jive, use those they already have, or simply choose one of their mobile software apps instead. Jive phones need a business-class router with a broadband internet connection to be fully functional. The same features common to virtual PBX systems like voicemail to email, faxing, file management and conference calling are included.