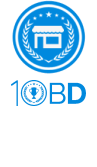 San Francisco, California (PRWEB) August 18, 2014
10 Best Design presents the 10 top entrepreneurial web design companies. 10 Best Design reviews and ranks web development firms and presents awards to the top 10. The awards are determined based on Analytic Review Algorithm which includes reviews, SEO rankings, proprietary analytics, traffic, online research, and client research. Web design firms listed on the 10 Best Design Web Development Directory are eligible to receive this award.
The #1 firm on the winner's list for 2014 is Maxburst. Located in Farmingdale, New York, Maxburst provides web development and web design services for small businesses that need an online presence and a physical location. They also provide outreach campaigns on social media to help small businesses increase their online presence on the Internet. Maxburst's past clients include Rapid Response Medical Care and Accumedic.
The #2 firm awarded is Magic Logix. Magic Logix provides affordable web development services to small businesses. They help increase traffic to a small business's website and office. Magic Logix's development service includes an integrated map with directions on the client's website. Magic Logix uses social media and updates client's pages with posts, videos, and photos; social media profiles are set up for free. Magic Logix's prestigious client list includes FedEx, Whole Foods Market, and Marriott.
The #3 firm is Hudson Horizons. Hudson Horizons offers small businesses an aesthetic easy to use website, an online image, and brand recognition. Founded in 2003, they have two locations in New York City and Saddle Brook, New Jersey. NJ BIZ awarded them one of the best places to work in New Jersey.
Visit 10 Best Design for the entire list of the 10 best entrepreneurial web development firms for 2014. They are the #1 source for small businesses seeking web development services. 10 Best Design's reviews and ranking are constructed by a team of experts to help small businesses make the best decision for their company.