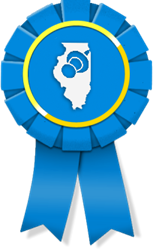 Chicago, Illinois (PRWEB) May 19, 2014
Art museums and institutes aren't the only buzzing creative businesses in Chicago. 10 Best Design recently honored the top website design companies in Chicago, and the 2008 firm Kohactive lead the pack of award recipients.
"Don't present a challenge to us," Kohactive's website states. "We're dangerously digital and create solutions where they don't currently exist. That is the power of the koh."
But Kohactive isn't the only dangerously digital organization that impressed 10 Best Design. The other nine awardees for top Chicago web design firms include Intechnic, Comrade, Akta, Orbit Media, Usman Group, Devbridge Group, Straight North, Color Jar and Fueled.
Chicago web development agencies were chosen for various categories in web design, such as their ability to complete HTML coding (HTML5); scripts (PHP, Python and Ruby on Rails); user-friendly content management systems; effective compatibility with mobile devices and desktop computers; and cutting-edge success for working with global markets.
10 Best Design is one of the largest awards organizations in the web design industry, bringing together top service providers and more than 250,000 searchers annually. The San Francisco-based company is made up of individuals from around the country who have worked in online branding, and web design and development for many years.
The experts who picked out the top 10 web design companies also have experience with PHP, JS, CSS and HTML.
10 Best Design's team consists of experts in online branding and search engine optimization so web design companies, such as Comrade (which focuses on search engine ranking factors) and Orbit Media (which focuses on branding and digital marketing) were just as important as web design companies that make aesthetics a top priority.
The awards were based on research from client research, online research, reviews, previous accolades, traffic and other SEO rankings, proprietary analytics and additional ranking sources.
Companies that fit the criteria that 10 Best Design is looking for will also be included in the company's digital directory, bringing even more attention to consumers who are looking for the best in the business for their local markets.