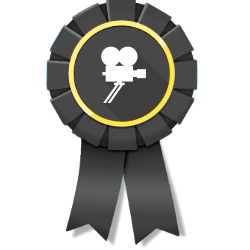 (PRWEB) January 28, 2016
The January 2016 Best Whiteboard Animation Firm Awards by 10 Best Production has been released, with RIP Media of Los Angeles being named as the premier firm for the month of January.
Whiteboard animation is a rapidly growing tool for professionals seeking to market themselves or a brand name. 10 Best Production releases a monthly consensus of the top whiteboard animation agencies, selected by a panel of experienced and knowledgeable reviewers using the 10 Best Production analysis algorithm.
The recipient of the January 2016 Top Whiteboard Animation Firm, RIP Media, hails from Los Angeles, Calif. RIP Media is a leading whiteboard animation firm that is praised for its wide offering of video production and creation services that implement a storytelling approach that results in engaging and informative content. They are commended for their skilled team of artists, designers, authors and editors whose work can "open up more trust, build credibility, and increase connection between customers and the company."
The second-place winner for top whiteboard animation firm is Idea Rocket from New York City. They are best recommended for companies seeking to promote their brand in an imaginative and creative way. Their services include the creation of demos, tutorials and broadcast commercials among other materials, and they are able to design in a variety of different formats including mixed-media animations, storyboarding and animatics, 2D and 3D animations and motion graphics. They can also record and edit projects with special effects and voice casting.
The third place winner of this month's best whiteboard animation firms is The Draw Shop in Salt Lake City, Utah. Their relaxed professional approach to their media boasts an "extremely high production value" that 10 Best Productions cites as "entertaining and informative."
The rest of the winners for this month are Y Draw of George, Utah; Whiteboard Animation Studio of Brooklyn, New York; Truscribe of Madison, Wisconsin; Cartoon Media of Kent, UK; Qudos Animations of London, UK; Wienot Films Austin, Texas; and Scribebunny of Portland, Oregon. The full list as well as additional information about 10 Best Production and the theories behind their analytic review process can be viewed on their official webpage.