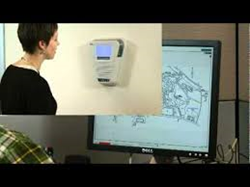 (PRWEB) June 29, 2017
Today Metis Secure Solutions, a wholly owned subsidiary of Desktop Alert Inc announced that the company has completed a joint interoperability test and evaluation certifying Metis Secure products fully integrate with the Desktop Alert Mass Notification Platform.
Metis Secure delivers software and hardware products that help you protect your people, facilities, and assets when an emergency strikes.
Metis Secure Command Center software enables control, integration, and automation of emergency communications, life safety, and security systems at your facility or campus. It provides operational control to these systems from on or off site, via internet browser or mobile device. When integrated with your site's existing communications devices--such as IP phones, digital signs, computer screens, and PA speakers--the Command Center acts as the hub for your Emergency Communications Information Management (E-CIM) system.
MS-5100 and MS-6100 indoor and outdoor Emergency Help Stations provide a fast and effective communication link to strategic site locations. They enable you to broadcast multi-modal emergency alerts—including voice directives, flashing lights, sirens, and text on the built-in LCD screen. They also provide built-in, inbound help call functionality--via two-way, hands-free, live voice—between people in need and security personnel or police. Each Help Station is battery-backed and acts as an independent wireless network node, forming a redundant communications and power network that helps ensure that the system still works even if phone, power, and internet fail in a crisis. For those who need a discreet way to signal for help, Metis Secure offers a line of software and hardware-based panic buttons, plus a mobile panic app.
Metis Secure software and hardware easily integrate with both network and analog security and life safety systems—including access control, IP video, handheld radios and mobile phones, hazardous materials and other sensors
Carnegie Mellon University Case Study
Slippery Rock University Case Study
About Desktop Alert https://www.desktopalert.net
Desktop Alert is a leading provider of enterprise mass notification and emergency communications to the United States Department of Defense, federal government and First-Responders around the world. Its innovative and patented software has been internationally recognized as a "Best Mass Notification" and "Best First Responder Interoperable Communications" system. Desktop Alert provides a suite of scalable, flexible, and adaptable communication, collaboration, and situational awareness tools in environments ranging from austere - no terrestrial infrastructure support - to fully modern with extensive IP and legacy system integrations. Desktop Alert optimizes the communications flow with timely, accurate information to ensure effective decision making, coordination, proactive community engagement, and public awareness.