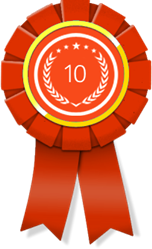 CHICAGO (PRWEB) April 23, 2019
10 Best SEO recently selected the winners of its Best Chicago SEO Business awards for April 2019, giving Straight North and Zadro Web the top prizes.
Chicago has long been a center of trade and business. Its location makes it ideal for companies that want to serve customers throughout the USA. From small businesses to large corporations, the Windy City has it all. Each of those businesses needs to be easy for consumers to find. Whether it is a small, family-owned and -operated business serving up Chicago-style pizza or a trading firm that is trying to recruit the top candidates for its job openings, the business needs to work with the best SEO agency if it is going to be found online. Being able to compete with other local businesses is essential for boutique retailers and service providers. All of the retail businesses in Chicago need to be competitive with local as well as nationwide retailers that offer the same products. SEO is the top marketing strategy for boosting online visibility. Companies can use this list of the 10 best Chicago SEO providers in order to choose the right one for the job.
This month's number one spot goes to the Straight North, a leading SEO agency that is known for offering a wide range of marketing services to its clients. It works with small businesses as well as large corporations that are headquartered in or near Chicago.
Another great performer among the best Chicago SEO businesses is the Zadro Web agency. Located in the suburb of Schaumburg, this firm provides its clients with highly researched SEO campaigns. Their research makes it possible for a website to recover its first page SERP after a search engine algorithm update caused a drop. Their services include excellent customer care.
Chicago Ranking is a top SEO firm that prides itself on making a big impact for its clients. This firm primarily works with small, independently owned businesses in the Chicago metro area. The associates at Chicago ranking can deploy a local SEO campaign in order to give service providers a boost. They also work with specialty retailers in order to increase their online visibility.
This list makes it easy to choose the best Chicago SEO business. It is a brand-new monthly list, and the companies on it will change each time that it gets released. Businesses should refer back to 10 Best SEO's website again in a month to check out the updates.
To learn more details about the winning agencies for April 2019, visit http://www.10bestseo.com.