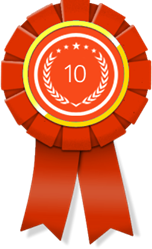 CHICAGO (PRWEB) June 25, 2019
10 Best SEO is pleased to announce the winners of its Best Chicago SEO Agency awards for June 2019, with Straight North and OneIms taking the top honors.
Many large corporations have their headquarters in Chicago. The metro area is also replete with small businesses and entrepreneurs. The vibrant arts, research and academic centers in and around the city also feed into the need for websites with quality search engine optimization (SEO) services set up. Finding the right SEO provider could be difficult for an individual, organization or company. In order to facilitate the search, the 10 Best SEO has come up with a new list for the top Chicago SEO company.
Straight North is the best SEO firm in Chicago for June 2019. It is a large SEO firm with 50 to 250 full-time staff members ready to provide services to large corporations, nonprofits and small businesses. Straight North also offers other tech services, which makes it easy for them to integrate SEO into a site as it is built. The firm's staff excels in setting up sites for Google voice searches, which is important to people who primarily do searches on their smartphones when operating them in a hands-free mode while they're driving.
As a leading SEO firm, OneIms is able to provide clients with a first-page search results on one or more commonly used organic search terms. The Chicago firm works with small businesses, nonprofits and large corporations that are seeking an increase in visibility and name recognition. They are highly rated because of their ability to make tweaks in the site's SEO whenever the Google algorithms are updated. OneIms has between 10 and 50 full-time staff members.
Zadro Web is a small SEO firm with fewer than 10 staff members headquartered in Schaumburg, which is a suburb of Chicago. As one of the leading Chicago SEO companies, this firm is able to make a big impact on the ability of a small business to generate more local foot traffic into its brick-and-mortar locations and for online sales of its products. The firm's staff does an excellent job at researching the key phrases that consumers use when looking for a relevant product or service.
This is a new award for the best SEO agency in the Chicago metro area. Companies looking for a new provider or working on a brand-new website should return to check out this list every month. For more information about the award winners for the month of June, visit http://www.10bestseo.com.