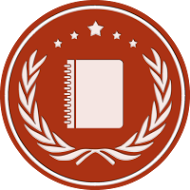 SAN FRANCISCO (PRWEB) August 29, 2018
10 Best CRM is honored to present the winners of its Best Cloud CRM Software awards for August 2018, selecting Freshdesk as the leader in this category.
Companies that engage in the sales of a lot of products know that it is important to maintain an excellent relationship with their clients. One of the best ways to do this is with a customer relationship management (CRM) tool. A new monthly award for the best cloud CRM software provider has been established by the 10 Best CRM listing service. Using the best cloud CRM solution gives a company a heads-up on the competition.
Freshdesk has rated as the number one cloud CRM solution. It has achieved this rating because of its high level of convenience for companies that retain a mobile or remote team of workers. Being a top cloud CRM software, Freshdesk works on all sorts of operating systems and devices. Field service workers can use it when they are doing work at a customer's home or business, and dispatchers can use it from their homes or the company's main office. When a company makes use of the Freshdesk CRM tool, it is able to optimize the customer service experience and help to increase customer loyalty and client retention.
Another leading cloud CRM solution is Bullhorn. The Bullhorn CRM tool can be customized based on the business's particular needs. If a client wants to have Bullhorn set up for recruiting, this is possible. Clients can also have the tool set up for marketing purposes. No matter what the client wants Bullhorn to do, the firm can make it happen. The tool is easy for new hires to learn how to use, which makes it a good choice for companies who tend to hire a lot of seasonal and temporary members for their teams.
Another one of the t en best cloud CRM solutions is Nutshell CRM. In a BYOD environment, Nutshell CRM makes it easy for a company to allow its employees to use their own tablets or smartphones in order to access the software. Nutshell CRM delivers 24/7 support to all of its clients, and it offers thorough training so that its clients can make the most of the software and its capabilities. When companies make use of the Nutshell CRM tool, they are able to increase their marketing strategies while decreasing the amount of time that they spend on it.
For more information about the winning companies for August 2018, visit http://www.10bestcrm.com