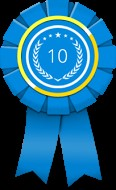 NEW YORK (PRWEB) September 18, 2019
Reputable ranking organization 10 Best Design is pleased to announce the winners of its Best Magento Web Design Firm awards for August 2019, with Ruckus Marketing and SPINX Digital emerging as the premier agencies.
It seems as if the world today runs on eCommerce. More and more consumers are increasingly relying solely on the Internet to complete most of their purchases. As such, companies around the world are rushing to develop an online platform that is robust, functional, and can better facilitate the selling of its products and services. This is why Magento web design has become so important today. Based on a type of open source technology that has proven indispensable today, this is an entire eCommerce platform that can help companies of any size develop an online shopping cart that is flexible and easy to use. Of course, this takes a level of expertise that not just any design agency is capable of achieving. That is why 10 Best Design has created this monthly award to recognize the best Magento web design firm in the industry. The most recent winners have just been announced, and following is a description of the top two contenders.
For the month of August, Ruckus Marketing has been named the Best Magento Web Development Company because of its ability to create a great eCommerce site for each of its clients. Being a leading Magento web design firm, Ruckus Marketing understands what it takes to work from the ground up, creating a shopping cart that is built around the concept of the company. This is an integral part of the site, but it is not the only component. A complete website will be one that provides visitors with all of the information that they need to make a purchasing decision and then provide an easy way to follow through on that. This is what Ruckus Marketing can bring to the table. They also develop a site that is easy for the client to update and change as inventories and product lines shift. This is essential in a business environment that is constantly changing.
SPINX Digital has earned second place on the August list of top Magento web development companies. This is a small firm that is based in Los Angeles, and they have developed a reputation for the superior end product that they deliver to each and every client that they serve. The shopping carts that they develop make use of the latest technology. Payment systems are encrypted, personal information kept confidential, and product information is readily available. These are just a few of the components that SPINX Digital excels at in its design services.
To learn more about the winners for August, visit http://www.10bestdesign.com.