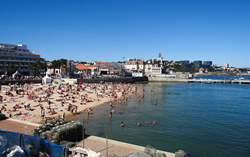 "These are the places that set the standard for these regions, and are a great way to start the process of comparing and contrasting regions for anyone interested in living, working, or retiring abroad."
BALTIMORE (PRWEB) February 25, 2020
"There are a lot of ways to approach retirement choices abroad," says Dan Prescher, a senior editor for International Living. "One of the ways I find most interesting is by region. Europe, the Americas, and Southeast Asia are the top three regions of the world being researched and chosen as retirement destinations by North American expats. Each has distinct attributes and, depending on a person's individual preferences and priorities, might appeal more or less...
"When looked at from a regional perspective, the results of International Living's latest Global Retirement Index comes up with some pretty clear winners in each part of the world. These are the places that set the standard for these regions, and are a great way to start the process of comparing and contrasting regions for anyone interested in living, working, or retiring abroad."
The regional winners identified by International Living's 2020 Global Retirement Index are:
Europe—Portugal
Portugal takes the top spot overall in InternationalLiving.com's 2020 Annual Global Retirement Index. It topped the categories of Healthcare, Climate, and Housing while scoring well in the Fitting In/Entertainment and Development categories.
Long under the radar for North American expats, the country offers old-world romance at an affordable price. When you imagine old Europe—those cobblestone alleys, medieval town walls, crenelated castles on hilltops, all soundtracked by the toll of church bells…Portugal delivers. Not in a touristy, contrived way, but as the standard day-to-day life of the country. It exudes history, beauty, and slow-paced living that is—by any standard other than financial—rich.
Although you needn't be rich to enjoy it. Expats report that their expenses here run to about one-third of what they were on the States. And when it comes to the Healthcare, Portugal has some of the finest doctors and medical training available anywhere.
As a retirement destination, Portugal is simply fantastic—but it is also a top candidate for digital nomads.
"Since the late 2000's, Portugal has been implementing a plan to develop a preeminent, state-of-the-art infrastructure," says Tricia Pimental, IL Portugal Correspondent. "That's evidenced by one of the highest per capita fiber optic networks in Europe, and also what is arguably the most modern highway system, per mile driven, in all Europe. The speed of this development has attracted international high-tech firms, even luring the Web Summit a few years ago from its home in Ireland to a ten-year contract in Lisbon."
SE Asia—Malaysia
Conjuring up all the mysteries of Asia, Malaysia is a former British colony that remains as colorful as ever. Beyond the lofty skyscrapers of the capital, Kuala Lumpur, its dramatic canvas is embroidered with tropical beaches, mountains, dense rainforest, and vividly green tea plantations.
The healthcare is so good—and affordable—it attracts over a million medical tourists a year. It's no wonder almost 200,000 expats now call this modern, warm-weather nation home.
Penang Island, a small, tropical spot off the west coast of peninsular Malaysia, is a remarkable place. It has it all—arts and culture, history and nature, beach and jungle.
A former outpost of the British empire, you'll find getting by in English is a breeze and the locals are friendly and welcoming.
Chinese, Indian, Malay and other influences over the centuries have contributed to Penang's vibrant architecture and delectable cuisine. As a result, most people are bi-lingual or poly-lingual. It also means tolerance and "live and let live" is the default attitude.
Known as a foodie haven, Penang's capital, George Town, is home to eclectic architecture, a vibrant art scene and what many claim is the best street food in the world.
The city offers luxurious living at bargain prices—making it possible to upgrade a retirement here and enjoy a high quality of life for less.
Latin America—Panama
Panama has been a consistent top finisher in International Living's annual Global Retirement Index every year. For a small country, it packs a real punch. But what makes it really special from the expat retiree's point of view is its Pensionado program.
"Panama's Pensionado program deserves the praise it gets," says Jessica Ramesch, IL Panama Editor. "It offers foreign pensioners an easy 'in' to becoming legal residents of Panama. Year after year, Panama ranks highly in the index's Benefits and Discount and Visas and Residence categories."
As a retirement destination, Panama is an all-round smart choice—the U.S. is well-served with direct flights, the capital is a vibrant, cosmopolitan city and the country provides affordable, good-quality healthcare—but it is also a business mecca for retirees who want to further develop money-making ideas in their golden years.
"One of the best things about Panama is its business- and foreigner-friendly government," says Ramesch. "Panamanians are accustomed to foreigners and they welcome them with open arms. Increasing numbers of North Americans, Europeans, and others are moving here. Some come in search of adventure or a quality retirement destination, and many continue to take advantage of all Panama has to offer as a business destination."
On top of that, sunshine is year-round in Panama, with a mild, tropical climate, which means expats can get out in the open any day of the year and never worry about ice, snow, or even hurricanes.
Editor's Note: Members of the media have permission to republish the article linked above once credit is given to Internationalliving.com.
Further information, as well as interviews with expert authors for radio, TV or print, is available on request. Photos are also available.
For information about InternationalLiving.com content republishing, source material or to book an interview with one of our experts, contact PR Managing Editor, Marita Kelly, +001 667 312 3532, mkelly@internationalliving.com.
Instagram: https://www.instagram.com/internationalliving/
Twitter: @inliving—https://twitter.com/inliving?lang=en
Facebook: https://www.facebook.com/International.Living/
About International Living
Since 1979, InternationalLiving.com has been the leading authority for anyone looking for global retirement or relocation opportunities. Through its monthly magazine and related e-letters, extensive website, podcasts, online bookstore, and events held around the world, InternationalLiving.com provides information and services to help its readers live better, travel farther, have more fun, save more money, and find better business opportunities when they expand their world beyond their own shores. InternationalLiving.com has contributors traveling the globe, investigating the best opportunities for travel, retirement, real estate, and investment.