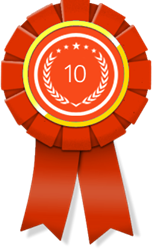 CARLSBAD, Calif. (PRWEB) June 28, 2019
For June 2019, 10 Best SEO has named Elevated Marketing as the top contender of its Best Reputation Management Agency awards. The 10 Best SEO service has created this award to honor the best reputation management firms and make it easier for entrepreneurs and business owners to locate this type of marketing service when they need it.
Reputation management is key to any business that wants to grow, which makes this month's award significant. With so many ways for people to make anonymous comments and reviews without showing their identity, it is easy for a business to suffer from the effects of a poor review or an online rumor. It only takes one or two bad reviews that are without merit or an unwarranted comment on a website for a company to have its reputation go down the tubes. Working with a reputation management agency prevents those issues from happening.
As one of the industry's top reputation management firms, Elevated Marketing has a huge impact on its clients' brand image. They can fix problems such as rumors that develop when leadership changes. Elevated Marketing also creates press releases that make use of SEO for promoting client interests.
Located in San Diego, Ignite Visibility is a top reputation management with an area of expertise in social media management. The team at Ignite Visibility is able to ensure that all social media comments, posts and reviews about their client are as positive as possible. If they see a negative comment, they reach out and comment back in an attempt to correct the situation and promote their client's best interests.
Over the Top SEO is a leading reputation management agency known for using SEO in order to give its clients' reputations a boost. Over the Top SEO uses press releases in order to promote good news about its clients. The firm uses SEO in those press releases, ensuring that the first thing consumers see when they do a keyword search for the company is a positive news story about the company's activities. Over the Top SEO is a small firm located in Houston.
Each of these companies has a unique model of service that is designed to help a company protect its reputation. When a company or individual is in need of the best reputation management agency, return to this list. This is a brand-new monthly award, and it will be updated again in about four weeks.
For more information about the award-winning companies for the month of June, visit http://www.10bestseo.com.