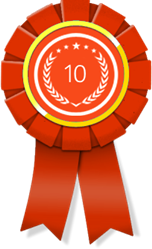 DENVER (PRWEB) March 29, 2019
Recently, 10 Best SEO named Internetreputation.com as the best reputation management agency for March 2019.
A business, entrepreneur or individual in the public eye needs to maintain a positive reputation in order to do well economically and personally. A reputation problem does not take too long to develop, and fixing it could take a while without professional guidance. In order to help individuals and companies find the best reputation management agency, the 10 Best SEO list makes an annual monthly list of the top ORM firm. Any company or person should refer to this new monthly award even if their reputation is neutral or positive.
This month's gold spot winner for reputation management control as rated by the 10 Best SEO list goes to Internetreputation.com. This firm has earned a 99-percent client satisfaction rating, which is mostly due to its thorough services related to online reputation management. Being a top ORM agency, Internetreputation.com uses a combination of SEO and positive news stories in order to make sure that the first things a consumer sees about its clients are good things. They work to get rid of negative comments and reviews that are left by trolls or people with vendettas.
In this month's silver spot on the list of the 10 best reputation management agencies is Kobe Digital. This firm maintains its headquarters in Los Angeles, but it works with entrepreneurs, individuals and companies from coast to coast. Kobe Digital's staff is known for its excellent work in online reputation control on all of the social media venues. They work to ensure that nefarious reviews are scrubbed and that comments in poor taste are removed. Kobe Digital also examines forums and review sites in order to maintain a positive reputation for its clients.
Top ORM agency Ignite Visibility, which is a reputation management firm located in San Diego, earned the bronze spot on this month's list of the 10 best reputation management companies. This is a large business with as many as 250 full-time employees. The firm's staff is capable at researching a company or an individual and finding the locations online where there could be a reputation problem. Ignite Visibility is known to use SEO as a method of bringing positive news about its clients to the top of the search engine results pages. This yields a better public perception of the individual or the business.
For more information about this month's winners, visit http://www.10bestseo.com.