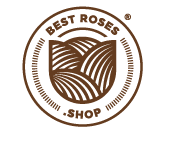 Natural Super Tall 3 Ft & 4 Ft Roses, Straight From the Farm, Available For Purchase.
PEMBROKE PINES, Fla. (PRWEB) August 28, 2018
Best Roses Shop has announced that the company has added natural super tall 3 ft and 4 ft roses to its line of products. These roses ship straight from the farm and are available for purchase now online.
These premium quality roses are grown along the footsteps of the Cayambe Volcano in Ecuador. The roses thrive in the Ecuadorian Andeans thanks to a unique combination of climate, soil, and sunlight.
Since 1980, the company has operated a plantation to export roses. The roses are boxed and shipped straight to the FedEx perishables deck at Mariscal Quito International Airport. On the same night, the flower orders are then shipped directly to the customers without intermediaries or warehouses.
These roses are the largest roses in the world. At Best Roses Shop, customers can choose from either 3 ft or 4 ft tall roses. The stem length is guaranteed to be at least that long. As of right now, they are only available in red. However, customers do have the option to choose from bunches of 6, 9 or 12 stems.
The roses come in bunches so that they can easily be place inside of a tall artisan vase. The 12 rose bunch is layered in 2 steps while the 9 and 6 rose bunches has all of the roses at the same height. As for customization options, customers can opt to include a note or a picture with the flowers. The flowers will be delivered according to the customer's preferred delivery date for a single order.
The rose farm only produces around 1,000 of these roses each month. Therefore, only 100 clients may purchase them on a monthly basis. As a result, Best Roses Shop is encouraging customers to place orders for these natural super tall roses as soon as possible to ensure that they have access to this very limited product.
The freshly cut roses will be sent in a cardboard box with care instructions included. The roses come wrapped in an artisan cloth also can be used for decoration.
About Best Roses Shop: Best Roses Shop specializes in farm-direct roses. Since 1980, Best Roses Shop has been known for producing and exporting top quality rose blooms. The company offers an array of rose bouquets in a variety of colors which ship directly from the company farm located in Ecuador. These roses are cut to order so that they arrive in excellent condition. For more information about super tall roses or our other rose bouquet options available online, go to bestroses.shop.