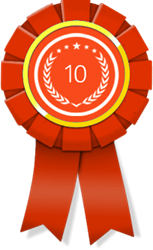 CHICAGO (PRWEB) August 22, 2018
10 Best SEO is pleased to announce the winners of its Best SEO Agency awards for August 2018, with Straight North taking the top honor.
10 Best has just released its official list of top search engine optimization company awards. 10 Best is a continual provider of recognition and creates the 10 list frequently to praise today's innovators. For SEO, the company uses a variety of criteria that would make an SEO company great. The main thing that makes on SEO company stand out over another one is the level of kindness. SEO specialists and strategists who care about the clients are an endangered species. 10 Best just happened to catch marketing at its finest moment. The following were some of the top picks by the pros:
Straight North received recognition as one of the top search engine optimization companies. That was perhaps because of its massive suite of developmental services. Interested persons can sign up with this company for services such as SEO audits and consultations, email marketing, web design and more. Straight North has caused many of its clients to rise to the top of their industries and will continue to do that.
Ignite Visibility is a leading SEO agency that has a name that just catches fire when anyone speaks it. It's the name of a dedicated, service-packed, client-friendly company that carries a crown of #1 PPC company in the area. Ignite Visibility is a full-blown digital marketing company that provides an array of services such as public relations, social media marketing, franchise marketing, PPC, SEO, conversion rate optimization and much more.
Top SEO agency Boostability is so powerful that its name alone can drive sales. This company is strong, motivated and ready to takes its clients and their marketing to the farthest points. They provide their new customers with a free initial consultation so that they don't have to risk anything just get some sound advice. The services that they provide are combined SEO efforts and guidance. They're unique in that they coach their clients on how they can better engage with their clients instead of just selling services.
The next 10 Best list of amazing businesses is coming soon. It will be releasing new winners frequently. For more information, please visit http://www.10bestseo.com.