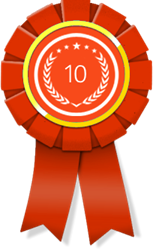 CHICAGO (PRWEB) July 25, 2018
Recently, 10 Best SEO chose the winners of its Best SEO Agency awards for July 2018, honoring Street North with the first-place prize.
SEO, which stands for search engine optimization, is a form of marketing that is highly effective. Savvy business owners need to contact a good SEO company. This is a company that can keep track of different algorithms and a company that has amazing strategies to keep a website at the top of search engine pages. It is a time-consuming effort to follow changing algorithms in order to keep a website on top, so it is best to use a professional. That's where 10bestSEO.com comes in.
10bestSEO is a company that rates the top search engine optimization companies. This company was created by individuals who are professional online marketers. This is a team of individuals that reviews and rates some of the top SEO agencies. There are some companies that give a monthly fee, but only the top best SEOs are able to be listed on this page. The companies that make the cut follow all requirements, and they also get the highest ratings on a regular basis.
This new monthly award has been given to the leaders in the SEO marketing industry. The latest winners also include Ignite visibility, Boostability, SEO Image, Socialfix, Ocean19, Over the Top SEO, Hudson Integrated, Directive Consulting, and SEOValley. Here is a general description of the top three winners.
The No. 1 winner of the award for top search engine optimization companies is Straight North. This is a company that is based in Chicago, and this company does have a higher hourly rate. Straight North employees between 50 to 250 individuals.
The No. 2 best SEO firm is Ignite Visibility. This is a San Diego-based company that has also a higher hourly rate. Ignite Visibility maintains between 10 and 50 employees.
Coming in at No. 3 for the top SEO agency is Boostability. This is a company that is based in Los Angeles and it is actually quite affordable. Boostability has around 250 employees, and it has a rating of 99%.
Why the need for a SEO marketing professional? SEO marketing is the way to go in order to get true visibility for a website. By going with one of the top-rated companies, a business can be sure that its website will be searched more often. Online marketing is the only way to have consistent clients, so savvy businesses do well to keep track of the SEO industry leaders.
To learn more about the July award winners, visit http://www.10bestseo.com.