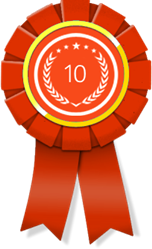 CHICAGO, Ill. (PRWEB) January 29, 2019
10 Best SEO, a digital organization that offers consulting services and search engine optimization results, has named Straight North as the best SEO agency for January 2019.
The January list featured 22 candidates, including companies with unique specialties, upwards of 250 employees, and market dominance in the United States' largest cities, including Chicago, New York City, and San Francisco. Other top contenders for the monthly ranking were Ignite Visibility and Boostability.
As of January 2019, Straight North of Chicago, Illinois is proud to have generated a whopping 1.1 million leads through its SEO, pay-per-click advertising, and responsive web design services. Unlike many other top search engine optimization companies, Straight North has a full-fledged team of experts in all of the popular services that digital agencies provide. This allows Straight North to bring together their clients' web pages, search engine presences, advertising prowess, and brand identity to create effective campaigns.
Ignite Visibility is a top SEO agency that serves the entirety of Southern California, though the firm takes its home in San Diego, California. The company has been written about in a handful of the world's most popular, trusted tech and business publications, including Search Engine Land, Entrepreneur, Forbes, and Inc. Ignite Visibility's services include earned media, paid media, and auxiliary services.
Leading SEO agency Boostability is so confident that its services are superb to its competitors that it regularly offers free consultations to its potential clients. The company finished third in this month's rankings for the best SEO agency and the top search engine optimization company.
Made up of a conglomeration of search engine experts, 10 Best SEO competes with the best of the best in the San Francisco Bay Area, home to some of the world's hottest businesses. Founded in 2012, 10 Best SEO's impressive years in business have culminated in it being named one of the 500 most quickly-growing companies of its kind across the United States by INC 500.
The company was first recognized on CrunchBase in 2014, began publishing helpful posts on social media in 2013, and started to publish lists of the best search engine optimization service providers across North America in 2017. Since 10 Best SEO began publishing its monthly list of the best SEO firms nearly two years ago, it has become known as one of the go-to sources for reviewing and evaluating the services that the nation's most popular search engine optimization businesses provide.
For more details about 10 Best SEO and this month's award winners, visit http://www.10bestseo.com.