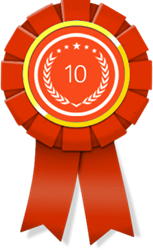 CHICAGO (PRWEB) September 27, 2018
10 Best SEO recently announced the winners of its Best SEO Agency awards for September 2018, bestowing the top honor on Straight North.
Search engine optimization, also called online marketing, is a critical service that companies need to have in place if they are going to achieve a good SERP. Finding one of the top SEO companies can be a challenge simply because there are so many of them. This is the reason why 10 Best SEO service has implemented a new monthly award for the best SEO agency. Companies can make use of this list in order to quickly find the right company for their SEO needs.
In the leading position for the ten best SEO providers in the USA is Straight North, a top SEO agency with headquarters in Chicago. This experienced firm primarily assists clients in the Great Lakes and Midwestern states, but it is always willing to work with any client in the USA. The firm is medium-sized, and their expertise lies in all types of marketing services. The firm's staff is able to integrate SEO into their press releases, viral marketing, social media marketing and pay per click ad campaigns, resulting in an excellent value for their nationwide clients.
In the second-ranking position in the list of the ten best SEO firms is Ignite Visibility. With its headquarters in San Diego, the firm works with many West Coast companies. The team is able to increase the client's SERP, which yields a boost in traffic. While search engines make regular updates to their algorithms, Ignite Visibility stays abreast of these changes and makes corresponding updates in order to maintain their clients' top positions on organic search results. Ignite Visibility is a small-sized firm with a slightly higher than average hourly rate for the industry.
When taking a look at the top SEO agencies in the new awards category, Boostability is in the third-ranking position. This is a large firm with a staff of more than 250 people. The firm is adept at online marketing in all venues, including viral marketing, email campaigns, pay per click ads and SEO. The firm's staff is able to integrate SEO into the content of a site, the ads they run on social media and in the press releases they distribute on behalf of their clients. The firm is located in Lehi and has a lower than average hourly rate for the industry.
To learn more about September's award-winning businesses, visit http://www.10bestseo.com.