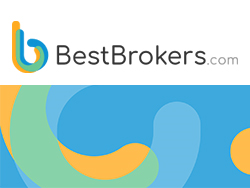 At BestBrokers.com, readers will find impartial ratings of various stock, crypto, forex, and commodity brokers.
LONDON (PRWEB) March 12, 2021
AFF Media Limited struck a five-digit acquisition agreement for the domain through Epik.com, an ICANN-recognized host and registrar of domain names.
Epik.com operates across Europe, the two Americas, and Asia, providing round-the-clock access to a solidly built platform for domain management. Over the years, the acclaimed domain host has consolidated a reputation for safeguarding its customers, offering them various privacy settings at no additional cost. Its marketplace allows clients to sell, lease, and negotiate domains conveniently, quickly, and efficiently.
AFF Media is an independent limited liability company established in 2013. It specializes in the provision of information technology services, consulting, computer service activities, and online marketing. AFF Media also owns various informative websites such as the well-known TradingPedia.com.
TradingPedia.com is a trading-related website launched in 2013. Its purpose is to provide accurate trading information to both novice and experienced traders to help them excel to a new level. The website focuses on several major segments related to the financial markets, including commodities, currency pairs, cryptos, and stocks.
TradingPedia's content is suitable for both new and advanced traders. The website caters to novices with an in-depth trading academy with well-structured content that can help them build their trading knowledge from scratch. The content is adequately organized, allowing readers to gradually advance through different subjects like money management, trading psychology, fundamental and technical analysis.
Also available is in-depth video content that provides detailed explanations of important economic events, financial instruments, and different trading strategies. Another fundamental aim TradingPedia pursues is to provide readers with the latest news from the world of finance. Up-to-date news content from the fields of currency exchange, stock and commodity markets is available daily. TradingPedia offers valuable information readers can use to make an informed choice of a forex or CFD brokerage.
AFF Media's acquisition of BestBrokers.com is an extension of the company's efforts to inform traders and help them excel at investing in the financial markets. At BestBrokers.com, readers will find impartial ratings of various stock, crypto, forex, and commodity brokers.
The ratings are based on an advanced ranking algorithm that considers various factors to deliver unbiased ratings. These include regulations, overall reputation, commissions, banking fees, customer feedback, payment timeframes, and trading platforms. The newly purchased domain will enable new and seasoned traders alike to quickly find online brokerages that correspond to their individual requirements and trading needs.
The website prioritizes the objective assessment of brokers, allowing readers to compare them and make their own decisions about where to take their investments. BestBrokers.com has made its mission to make the overly complex world of finance simple for new investors, helping them build the confidence necessary to effectively manage all aspects of their trading activities. The domain provides all-inclusive content to ensure traders from all walks of life can elevate their trading expertise to the next level.