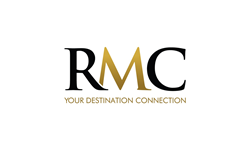 Park City, Utah (PRWEB) June 20, 2017
Best of State - Utah has, once again, honored RMC: Resorts Mountains Cities as Utah's top Destination Management Company. At Utah's Best of State Awards Gala in Salt Lake City, eight members of RMC's Park City team stepped on stage to accept the award from Miss Utah and Miss Teen Utah. By claiming this prize for the 5th time, RMC – North America's Largest Privately Owned Destination Management Company – continues to prove that excellence is achieved through creativity, philanthropy, and local connections.
"RMC is honored to accept this great award. In Utah and across North America, RMC is driven to create exceptional experiences," said Guy Jordan, RMC's Utah Sales Manager. "Every day, we push ourselves to discover the next best thing for our clients. We like doing things that no one has ever done before. Winning Utah's Best of State Award five times is a testament to RMC's creativity and connections with Salt Lake City, Park City, and the surrounding area."
Utah's Best of State Awards are based on three distinct criteria. To win, every company must display remarkable achievements over the past year, continued creativity, and a strong commitment to Utah's local communities. In 2017, RMC created value and gave back.
During the past year, RMC exhibited impressive achievements in the Utah Destination Management industry. RMC's Park City based team ran 55 successful programs and incentive trips for top world-wide corporations. RMC partnered with Utah's premier hotels and vendors, including the Stein Eriksen Lodge, Montage Deer Valley, The St. Regis, Waldorf Astoria Park City, and The Grand America Hotel. RMC programs generated over 4.5 million dollars in revenue for Utah's economy.
RMC's Park City office is the creative development headquarters for the entire company, allowing their innovation and creativity to flow consistently from program to program. When planning new events, RMC always pushes the envelope with the creative development leadership team on the ground, actively connecting with Utah's cutting edge hospitality companies and vendors. Over the past year, RMC orchestrated several themed events at Utah's premier venues, including Blue Sky Ranch and Park City's Town Lift Plaza.
RMC continued their contribution to improving the quality of life in Utah. RMC has always believed in giving back to local communities. In 2017, RMC donated $5,000 to the Utah Olympic Legacy Foundation, a Park City non-profit that actively supports underprivileged youth through winter sports and physical activity. RMC's Park City team appreciates Utah's vibrant culture and enjoys supporting the wonderful local community.
"We're very proud of our team in Park City and Salt Lake," said Shawn Thomson-Palermo, RMC's Owner and CEO. "Winning this award is a testament to RMC's core values. Quality destination management requires constant creativity and authentic local connections. RMC strives to push the boundaries further and give our clients experiences that last forever."
RMC: Resorts Mountains Cities was founded in 1989. From its first location in Aspen, Colorado, RMC has expanded to 10 renowned destinations across North America and Mexico, serving multiple locations. Through a robust network of destination offices and preferred resort partners, RMC curates one-of-a-kind experiences and events for its principal clients. For more information, contact: Guy Jordan