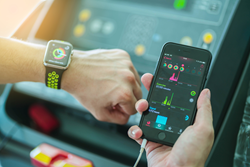 While technological innovation continues at breakneck speeds, the media that reports on these products are restrained by the demands of advertisers. Consumers deserve a superior ad-free user experience, backed by honest and forthright technology reviews that entertain as much as they educate.
CARLSBAD, Calif. (PRWEB) November 26, 2019
BestWearables is a fresh take on the world of wearable technology news, media, content, buying guides, publishing, and more. Where the vast majority of tech news media outlets are supported by a bevy of advertisers, the team at BestWearables is working diligently to create content free from the distraction of ad-panels, pop-ups, and interstitial advertising.
Their buying guides, reviews, tech-tips, video, and other wearable technology content are created to be distinctive from competing publishers and to provide readers a vastly improved user experience at every touch-point. BestWearables has been specifically designed to offer the following benefits to readers:
1. Content is structured and easy to scan so that readers can quickly identify the essential information they deem relevant.
2. Reviews and buying guides are presented in a consistent style and format so that returning users find comfort and familiarity with each piece of content.
3. All reviews and news are written to cater to the needs of people who are passionate about technology and innovation. They may not have the time to become experts. Still, BestWearables will make them feel comfortable and educated about their buying decisions.
4. Hyper-responsive web design, backed by robust infrastructure, ensures lightning-fast load times, thus delivering a vastly improved user experience.
5. All content is presented without advertising, which is a marked departure when compared to other online technology news websites and outlets.
6. The style and presentation of every review, guide, pro-tip, and all of the content are heavily researched, presented in a transparent manner, and above all: honest.
7. All products and services reviewed will be backed by extensive testing performed by industry experts, then distilled into content anyone can consume and enjoy.
BestWearables' mission is to create content that is exciting, approachable, imbued with touches of humor, and easy to digest for technology users and aficionados who may not come from technical backgrounds.
For the launch of http://www.bestwearables.co, two comprehensive buying guides are now live. The first is the Top 10 Best Smart Watches of 2019: https://www.bestwearables.co/best-smart-watches/. Their Top 10 Best Smart Watches buying guide is over 7,500 words in length, featuring reviews backed by extensive product testing, and formatted in a way that is easy to scan. The second buying guide is another carefully curated selection of the Top 10 Best Women's Smart Watches of 2019. Each section and review is presented in a humorous, thoughtful, and carefully curated way so that readers are entertained and engaged. The Top 10 Women's Smart Watch buying guide may be found here: https://www.bestwearables.co/best-womens-smartwatches/.
To further improve the reader's user experience, BestWearable's guides and reviews are elegantly formatted with distinct sections, headings, and make use of tables with links directly to each content section.
BestWearables' content will cover the entire breadth of wearable technology products and services to include:
1. Smartwatches and wearable devices such as the Apple Watch Series 5 and the Samsung Galaxy Watch Active2.
2. Headphones and audio equipment like the Apple AirPods Pro and the Beats by Dre Solo Pro.
3. Fitness trackers and activity trackers such as the Fitbit Versa 2 and the Garmin fēnix 6 Series.
4. Virtual reality (VR) headsets and equipment such as the Oculus Rift S and Sony PlayStation VR bundles.
5. Other wearables like rings, glasses, body-mounted cameras, and more.
About BestWearables:
BestWearables is on a mission to create a vastly improved user experience within the realm of technology reviewing, publishing, and digital media. The editorial staff endeavors to leave the advertising to advertisers, influencers, and agencies. BestWearables' reviews are real, honest, accurate, and backed by comprehensive real-world testing. If a product or service is reviewed by BestWearables, it will be conducted in a transparent and authentic way to provide measurable value to readers.
Media Contact:
Ryan Carter
CMO & Chief Copywriter
Email: ryan (at) torque (dot) im
Phone: 310-926-4742
LinkedIn: http://www.linkedin.com/in/ryancartercmo
Visit our Website: https://www.bestwearables.co/
Buying Guides: https://www.bestwearables.co/buying-guides/
Follow Us on Twitter: @bestwearablesco
Find Us on Facebook: @bestwearablesco