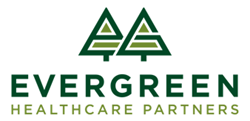 "Most importantly, Beth embodies the culture that we're building here at Evergreen, and I'm excited to work with her to continue to create a company where talent and partnership thrive." -Drew Madden, Managing Partner
MADISON, Wis. (PRWEB) December 13, 2018
Evergreen Healthcare Partners is happy to welcome Beth Zuehlke as Senior Vice President of Consultant Engagement. Beth brings over 20 years of leadership experience in healthcare technology, consulting, project management and sales to a growing team at Evergreen. Beth is passionate about building strong teams and creating vibrant cultures of personal growth and development. In her role as SVP of Consultant Engagement, Beth will focus on creating a culture of growth and engagement for our consultant team. "One of the things that drew me to Evergreen was the commitment to empower our team to develop and thrive in their careers. The combination of an outstanding recruitment process and this investment in our people is a true differentiator for Evergreen.", Zuehlke shared.
Beth has a varied background including leadership roles in sales, project management and customer engagement across several industries. Beth's introduction to healthcare IT was during her tenure at Epic on the inpatient clinical team. At Epic, she worked on large enterprise implementations including Kaiser Permanente and Hennepin County. Most recently Beth served as the Senior Vice President of Customer Success at healthfinch , a healthcare IT company focused on practice automation in the ambulatory care setting. She built a team that worked with healthcare organizations across the country on multiple EHR platforms standardizing, centralizing and optimizing routine workflows such as medication refills.
"We are thrilled to welcome Beth as a leader at Evergreen. Beth brings a depth of experience and a shared passion for talent development and true partnership that will empower our team and our client partners to perform at their absolute best.", said Drew Madden, CEO. "Most importantly, Beth embodies the culture that we're building here at Evergreen, and I'm excited to work with her to continue to create a company where talent and partnership thrive."
Beth also was the president of a Madison based project management and IT consulting company that was recognized as one of Madison's Best Places to work during her time as president. Beth learned the importance of a people first culture. "By striving to attract the best people and understanding their unique strengths and style, we were able to make the best possible partnerships between our consultants and clients. This made for happy and fulfilled consultants which created delighted customers. Evergreen's values align perfectly with these principles and I'm excited to collaborate with our team to further develop these partnerships.", stated Zuehlke.
About Evergreen Healthcare Partners:
Evergreen offers industry leading healthcare consulting services to client partners across the country. Offering a variety of healthcare services, including EHR implementation and optimization, talent management, leadership & advisory, project management, and healthcare IT integration, Evergreen strives to be a trusted partner to healthcare's most talented professionals.