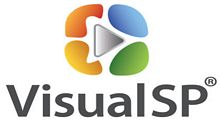 "VisualSP is a partner-led organization, and we see Total Solutions as a critical resource for SharePoint implementations."
Chicago, Illinois (PRWEB) October 06, 2016
VisualSP officially announced its partnership with SharePoint professional service and application development firm Total Solutions Incorporated (TSI) today. The agreement provides both partners with value-add dimensions, enabling SharePoint clients to experience faster end-user adoption and reduced support burden on customer IT teams.
VisualSP Chief Revenue Officer Mark McDermott explained the mutually beneficial nature of the partnership. "VisualSP is a partner-led organization, and we see Total Solutions as a critical resource for SharePoint implementations. We recognize their expertise in development and deployment, which is where IT teams want to focus resources but are constantly disrupted with end-user support issues. If our partnership moves the needle on SharePoint adoption then we're both opening value for enterprises looking to extract greater ROI from their environments."
Total Solutions Inc. decided to partner with VisualSP when some of its team saw VisualSP founder and CEO Asif Rehmani speak about SharePoint adoption at an industry event. TSI's Chief Executive Office Matthew Fleszar recognized the challenges that VisualSP's software helps users overcome. "Every client has issues with adoption, and VisualSP will help to solve this business problem," he said.
According to Fleszar, the robust, in-context feature set in the VisualSP Help System reduces the need to rely on out-of-the-box SharePoint help features. "The ability to show clients a new and improved way to receive help within SharePoint is always a value-add," said Fleszar. "VisualSP has opened up many opportunities (for us). For example, we hosted a SharePoint Saturday recently and VisualSP came up as a product of interest with multiple prospects."
When Fleszar was asked how the Help System provides value to his clients, he said, "The VisualSP Help System benefits our clients in many ways. One notable benefit (has been) that the SharePoint team within an organization notices a lot less questions from end users, giving the SharePoint team more time to focus on more valuable activities within the organization."
Leading up to the highly anticipated release of VisualSP's Training for Office 365 solution, the the two companies will be co-hosting a webinar titled "Overcoming Change: SharePoint Online & Office 365?" on October 18, 2016 at 1:00 PM EST. "We are excited about our upcoming partner webinar," said Fleszar. "Microsoft's approach and strategy going forward is cloud-based. Our experience working with Fortune 500 organizations, as well as being a Microsoft Gold partner, gives our team insight into what companies need to be thinking about."
McDermott echoed those comments. "We recognize that Office 365 is where there will be considerable need for the solutions that VisualSP develops. We've taken a big step in that direction with our upcoming Training for Office 365 product release. It's the right time to start addressing the change management issues that enterprises will face in the future."
To register for the Office 365 webinar, click here.
To learn more about partnering with VisualSP, click here.
For more information about VisualSP, visit http://www.visualsp.com. To learn more about Total Solutions, visit http://www.totalsol.com.
*******
VisualSP® has been a leader in Elearning/performance support integration with SharePoint since 2004. Formerly SharePoint-Videos.com, a developer and distributor of SharePoint training videos, VisualSP introduced its on-demand, in-line Help System for SharePoint to assist end users in developing mastery over common SharePoint tasks. The company is led by Microsoft MVP and MCT Asif Rehmani.
Total Solutions Inc. is a premier Microsoft services partner and SharePoint consulting firm based in Brighton, Michigan. For over 20 years, the team has helped clients design, develop, and deploy SharePoint-based, enterprise solutions. SharePoint services include portal design and development, reporting and dashboards, migrations, and more.