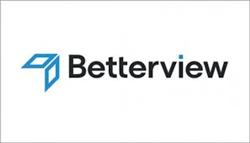 "By working together with insurtech partners, I believe we can build a P&C industry that is more resilient and inclusive for all parties involved." Dave Tobias
SAN FRANCISCO (PRWEB) May 21, 2021
Over 50,000 Florida homeowner policies have been dropped by three major carriers just prior to the start of hurricane season, the South Florida Sun-Sentinel reports. "The dramatic move underlines the importance of developing more proactive and inclusive insurance solutions during a time of increased risk," says David Tobias, co-founder of insurtech platform Betterview.
"The insurance industry is poised for massive growth in the next decade," says Tobias, citing the global coverage gap and new risk assessment technologies as major factors contributing to this growth potential. "At the same time, there are multiple directions in which this growth could go. One would be for large carriers to use innovative new property intelligence tools in a reactionary manner, denying coverage and taking other punitive measures against high risk properties. That may be what we are seeing in Florida right now. And while this approach may seem to make sense for the carriers' bottom line, I am worried that in the long term it will erode trust and create a more hostile relationship between the insurers and their insured."
The other approach that carriers can choose to adopt moving forward, according to Tobias, would be one that is more proactive and inclusive, allowing insurers and homeowners to become partners in risk mitigation.
"Machine Learning driven property intelligence tools, such as those provided by Betterview, can provide underwriters with a more intuitive and actionable risk profile than ever before," Tobias says. "With that technology, they can determine exactly what factors contribute to higher risk, share that insight with homeowners and their agents, and work together to mitigate those risks. This could be as simple as repairing a roof or trimming back some trees on the property, but the result is a lower loss ratio for carriers, reduced disruption and uncovered losses for insureds, and a partnership between the two built on transparency, shared goals, and mutual trust."
The need for a more inclusive approach to property insurance comes amidst increased climate related risks, particularly in coastal states. For the first time in 2021, the National Hurricane Center issued their routine "tropical weather outlook" forecast on May 15th instead of June 1st, effectively moving up the start of the hurricane season. This is in recognition of the fact that the Atlantic region has seen major storm activity prior to the start of June for six consecutive years, reports CNN. While this new measure is designed to "to better serve the communities impacted by early-season tropical systems," the policy cancelations from three major Florida insurers – Universal Insurance of North America, Gulfstream Property & Casualty, and Southern Fidelity – may leave these vulnerable property owners even more exposed.
The decision to cancel so many policies did not come completely out of the blue; carriers have been shedding risk in highly exposed areas, citing them as sources of "inflated damage claims, excessive litigation and outright fraud." David Tobias recognizes that the individual carriers cannot be chastised for seeking to improve their bottom line. "I respect that the carriers' need to improve their loss and expense ratios," he says. "However, I also believe they can accomplish these goals in a way that doesn't leave behind homeowners. By working together with insurtech partners, I believe we can build a P&C industry that is more resilient and inclusive for all parties involved."
About Betterview:
Betterview is quickly becoming essential to every transaction around buildings and properties by making every property thoroughly understood. We provide software and services that capture, organize, and analyze data for buildings and properties to unlock valuable insight. Betterview is pioneers on the journey alongside their customers who are transforming the way they do business with data-driven decision-making. To learn more, visit http://www.Betterview.com