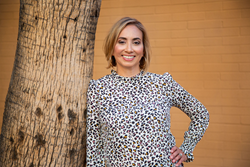 "The 2021 to-do list for business owners is topped by educating yourself on the V.U.C.A. environment - Volatility, Uncertainty, Complexity and Ambiguity. Now is the time to re-focus on your customers, and have a strategic response plan," Erika Flora, Co-Founder and CEO, Beyond20
WASHINGTON (PRWEB) January 07, 2021
Erika Flora, Co-Founder and CEO of Beyond20, the leading global I.T. and Business Strategy agency based in Washington D.C., Southern California, and Phoenix, Arizona, has shared an article on how companies can lead and prepare for a continuation of the V.U.C.A. business environment on Beyond20.com. It is part of Beyond20's business to guide and train organizations to move from survival mode to innovation in 2021.
Beyond20 is the leading I.T. consulting agency for the Federal sector and companies like Aflac, Spotify, Vodafone, state and local governments, and agencies including the Department of Defense, Department of Justice and City of Austin, TX.
"V.U.C.A. is fun to say, but not fun to deal with. It stands for Volatility, Uncertainty, Complexity, and Ambiguity, and there are strategies for addressing each component. It's important to focus on your V.U.C.A. exposure and how you are creating a plan to address each element – to have a plan B for your plan B," Erika Flora said.
Flora suggests the following, with the full blog post addressing more processes to combat V.U.C.A.
To Combat Volatility:

Flexibility is key: Leveraging cloud-based resources offering highly elastic capacity (or capacity on demand) ensures we can respond quickly to changing demand patterns.
Decide which risks you are willing to own: Perform a value stream mapping exercise for your core businesses.
To Combat Uncertainty:

Connect with your customers: Have regular conversations with your customers around how change is impacting them.
To Combat Complexity:

Simplify processes and technology: Now is the time to purge all the files and programs you are not using—audit all the programs and apps you use. Get rid of unnecessary hand-offs, steps, approvals, and duplicate or unused technology tools.
To Combat Ambiguity:

Build a team to handle storms: Hire smart people and religiously invest in training and development.
Build "generalizing specialists": Role elasticity allows individuals and teams to jump in quickly and continue to get work done.
Experiment and prototype: Rapid prototyping in an inexpensive way to test out assumptions and give customers a way to interact with ideas and provide immediate, invaluable feedback that will impact future product development and help us quickly piot and become more agile.
ABOUT ERIKA FLORA:
Erika Flora is the CEO & Principal Consultant, Beyond20 and co-author of the essential global business ITIL 4 textbook, "ITIL® 4 Leader: Digital & IT Strategy," available on Amazon. She started her career as a Microbiologist turned Program Manager and discovered a passion for improving how organizations manage the flow of work, deliver great products and services, and better serve their customers. In 2006, she founded Beyond20 with her husband Brian Flora, a leading IT and e-Commerce founder and executive, as a Digital Transformation consulting and training firm based on ITIL, DevOps, Agile, Lean, and other best practice frameworks. Erika works with leaders in global organizations as a Digital Strategy facilitator and coach. Over the years, she has led several successful technology implementation initiatives and has helped organizations find more success with their Digital Transformation efforts.
Erika is an avid blogger, speaker, and advocate of expanding opportunities for women and minorities in technology. Erika calls Washington, DC home. When not at work, you may find her mountain biking, reading, sailing, or performing improv comedy.
ABOUT BEYOND20
Beyond20 is a technology-enabled services firm that empowers clients to accelerate digital transformation through IT Service Management, Project Management, Agile/Scrum, Cloud, and Cybersecurity solutions. We offer training and consulting services, technology implementation, and support that accelerate business transformation efforts. Known for their immense knowledge of preparing organizations of all sizes, sectors, and revenue base for I.T. transformation and innovation for organizations. Beyond20 is the chosen leader for companies looking to expand business through ITSM consulting, working with Agile systems, Cherwell, and Service Now and strategy development and ITIL. The company also has a leading training arm in Cloud, CyberSecurity, ITIL and I.T. Service, Agile. Our technology partners include ServiceNow, Cherwell, BeyondTrust, OpsRamp, and Microsoft. Our clients include over 30% of the Fortune500, along with numerous universities and government agencies. Follow @beyond20 or visit https://www.beyond20.com to learn more.
CONTACTS:
Bolte Media for Beyond20:
Hanna Bolte, Bolte Media
Hanna@BolteMedia.com; 310-497-5586
Dina White
Dina@DinaWhitePR.com; 917-226-8366