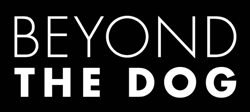 Beyond the Dog strives to break its boundaries and expand further than it already has.
HOUSTON (PRWEB) November 08, 2021
Pets are an integral part of many people's lifestyles, whether they're a lifetime buddy or an adorable companion that can stand by them during the "ruff" times. With a great pet comes great responsibility, and that includes training a pet. To help spread their specific pet training ideology, Beyond the Dog is a pet training platform that is increasingly expanding and has recently opened five locations and is planning on opening more.
The co-founders, Dr. Kristyn Echterling-Savage and Sean Savage, founded Beyond the Dog in Kansas City in 2005. Now, the company stands strong with 8 offices in total. With locations already in Kansas, Texas, and Missouri, the company aims to expand even further across the nation in the next couple of years.
This pet training organization strives to help pets and owners alike while using research-based training programs. Every location strives to educate pet owners on the proper ways to engage with their pet, regardless of its species, ranging from dogs to pigs. They also offer training programs for specific dog breeds and support animals.
Before this year, Beyond the Dog hadn't yet expanded beyond the borders of Austin, Houston, and Kansas City. However, CEO Kristyn decided it was time to bring the company's ideals and services to a greater amount of people.
It was a moment of "New Year, New Locations." Starting punctually on the first day of 2021, Beyond the Dog expanded into new communities such as St. Louis and the Woodlands. The company also opened more locations in familiar cities, with two more in Kansas City and another in Austin. That made five new locations this year alone, the latest being Austin's second office, which celebrated its grand opening last month.
However, Beyond the Dog doesn't want to stop there. There are already plans in the works to continue opening and expanding more locations within the next two years. With the new location in Missouri, it's time for Beyond the Dog to continue going beyond the states' borders and continue helping pet owners with their pets' training.
A sneak peek into next year shows new locations in Atlanta, Phoenix, and Nashville. A glimpse past that into 2023 reveals plans to settle in Dallas, Jacksonville, and Tampa. Beyond the Dog is going beyond its initial borders, expanding at a rapid rate to bring tangible training programs to pet owners who wish to teach their pets another way to engage with the world.
Beyond the Dog has multiple locations nationwide that provide behavior-focused pet training for dogs, cats, birds, and other animals. Drawing on the research and experiences of co-founders Dr. Kristyn Echterling-Savage and Sean Savage, the company's certified pet trainers use highly refined behavioral techniques to correct problematic behavior and empower pet-owners to develop stronger bonds with their animals. For more information on what they do or how to join, the company's Houston location can be reached via phone at (713) 416-6102, or by email at contact@beyondthedogtraining.com.