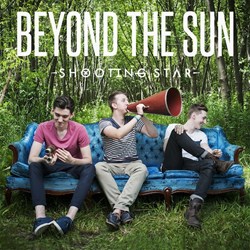 Shooting Star begins radio airplay the week of July 29th
San Juan, PR (PRWEB) July 23, 2013
Following their smash hit 'My Kind of Crazy,' Beyond the Sun just released their second single today. Shooting Star (Radio Edit) is a brand new recording, following the previously released version on their My Kind of Crazy EP. The new single is now available on iTunes.
Shooting Star promises to deliver the same memorable sing-along pop rock sound that fans have come to love. The guys premiered the new single live in Puerto Rico at the Caribe Hilton Expo Center (July 5th) and at Hot 102's Wild Summer Fest (July 6th).
Beyond the Sun are currently on a US tour in support of their Top 40 hit, "My Kind of Crazy," which remained in the Top 40 on the U.S. R&R Indicator charts for seven weeks, the Top 10 on the Top 40 New Music Weekly Chart for eight weeks, peaking at #5 and on May 5th, broke into the Top 100 on the Mediabase chart.
Shooting Star begins radio airplay the week of July 29th. The single will also be available for download at Amazon MP3, Google Play & Spotify.
For more information about Beyond The Sun, the band's music, videos, upcoming tour details, to join the mailing list and connect via Facebook , or Twitter visit http://www.beyondthesunmusic.com You can also purchase My Kind of Crazy EP directly through iTunes and Amazon, or through the official Beyond The Sun website.