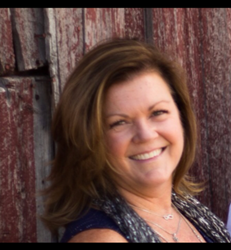 "Julie's two and a half decades specializing in eDiscovery and legal technology have given her extensive experience in multiple review platforms. These platforms are complex and constantly changing, so it's important that users have guidance from a top-tier specialist."
NEW YORK (PRWEB) July 06, 2020
BIA, a national eDiscovery and digital forensic services provider, today announced the addition of Julie Jury as senior litigation technology expert.
For nearly 30 years, Jury has used her astute understanding of legal technology in multiple complex global projects. Most recently, she worked as the director of project management at AmerAsia Law, LLC, where she acted as liaison between clients, partners and key stakeholders to meet eDiscovery project requirements and timeframes. Prior to that she spent eight years as a senior project and product consultant at Catalyst Repository Systems, where she consulted with corporate clients regarding eDiscovery, data processing, creation of Catalyst review sites, document review strategies and more. Jury also spent 18 years as a litigation support specialist and a paralegal.
"Julie's two and a half decades specializing in eDiscovery and legal technology have given her extensive experience in multiple review platforms," said Lisa Prowse, SVP of legal services and document review at BIA. "These platforms are complex and constantly changing, so it's important that users have guidance from a top-tier specialist. We're happy to offer that expertise to our clients."
In her new role, Jury will provide her knowledge to BIA clients and internal teams by consulting on best practices, training on the Relativity platform and its add-ons, and analyzing multiple data sources to identify and resolve issues. She will also oversee the execution of reviews in Relativity by assisting in-house review attorneys, clients and outside counsel; providing support for eDiscovery technical tasks; performing quality control of processed data; ensuring the accuracy of data loading, manipulation and conversion; and more.
"Here at BIA we pride ourselves in using various eDiscovery processes and technologies to best support our clients," said BIA President and CEO Brian Schrader. "The years Julie spent on complex global cases consulting in eDiscovery best practices, data processing, document review strategies and production have made her an expert in litigation technology and project management. We're excited to further provide in-depth knowledge of Relativity and other review platforms to all BIA clients."
ABOUT BIA
As an industry pioneer, BIA continues to set the standard for reliable, innovative and cost-effective eDiscovery services. Its customer-first focus has resulted in countless innovations copied widely across the industry today. From technical innovations like truly remote data collections and the first cloud-based, end-to-end eDiscovery platform to service revolutions like reusing data and coding across matters and hiring dedicated, full-time employees for document review, BIA consistently stands at the leading edge of the industry. Founded by legal and technology professionals, BIA provides the entire spectrum of eDiscovery services – including attorney document review – with minimal disruption to its clients' daily business operations. To learn more, visit BIA at http://www.biaprotect.com or on Twitter at @biaprotect.