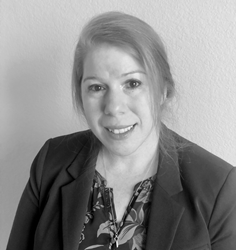 "Lisa's extensive experience in complex document review, eDiscovery and managed review workflows, team-building, and harnessing best-in-breed in technology are valuable additions to our growing managed review team."
NEW YORK (PRWEB) April 23, 2021
BIA, a leading national eDiscovery and digital forensic services provider, today announced the addition of Lisa Moini, Esq. to its Managed Review Services team. Moini will work as Team Lead for the licensed attorneys and litigation support technicians who comprise BIA's full-time legal document review team.
Moini brings to BIA more than ten years of eDiscovery experience with an emphasis in managed document review & project management. She has worked with many AmLaw firms and corporate clients on a wide variety of reviews, including pharmaceuticals, ANDA, Hatch-Warman, IP/Patent, 2nd Requests, SEC & DOJ investigations, securities, breach of contract, and price fixing matters, to name a few.
Well versed in the varying needs and aspects of discovery and document review, Moini has led 1st & 2nd level reviews, QCs, privilege teams (including creation of privilege logs), conflict checks and redactions. A typical case finds Moini serving a dual role as both the point-person to whom teams of attorneys direct their substantive questions and the leader responsible for training teams on various review platforms.
Prior to joining BIA, Moini held positions as Director of Legal Recruitment at Special Counsel and Senior Executive Search Consultant at Lucas Group in NYC. As a contract attorney, review manager and consultant she has worked with many of the nation's top firms, including Willkie Farr & Gallagher, Sullivan & Cromwell, Katten Muchin Rosenman LLP, Ropes & Gray, Cooley LLP, Morgan Lewis, among others. As a vendor-side eDiscovery Project Manager at Epiq (formerly EED, Inc.), Integreon Managed Solutions and Inference Data, Moini was solely accountable for preparation and quality control of client deliverables for discovery requests.
"We are thrilled to welcome Lisa to the BIA family," said Mark MacDonald, SVP of Business Development. "Her extensive experience in complex document review, eDiscovery and managed review workflows, team-building, and harnessing best-in-breed in technology are valuable additions to our growing managed review team."
As Managed Review Team Lead, Moini is responsible for addressing project needs throughout the life cycle of the EDRM and implementing workflows that ensure deadlines are met under strict time and budgetary constraints. She utilizes her leadership, problem-solving and communication skills not only to understand and meet client needs for current projects, but to guide BIA clients to a position that will best fulfill their long-term needs.
Moini holds a Bachelor of Arts cum laude from SUNY Albany and a Juris Doctor from Syracuse University College of Law, and she is a member of the New York State Bar.
About BIA
As an industry pioneer, BIA continues to set the standard for reliable, innovative and cost-effective eDiscovery services. Its customer-first focus has resulted in countless innovations copied widely across the industry today. From technical innovations like truly remote data collections and the first cloud-based, end-to-end eDiscovery platform to service revolutions like reusing data and coding across matters and hiring dedicated, full-time employees for document review, BIA consistently stands at the leading edge of the industry. Founded by legal and technology professionals, BIA provides the entire spectrum of eDiscovery services – including attorney document review – with minimal disruption to its clients' daily business operations. To learn more, visit BIA at https://www.biaprotect.com or on Twitter at @biaprotect.