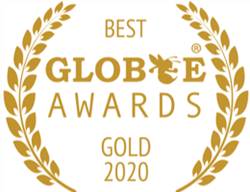 This award further proves our commitment to providing secure, common-sense solutions that don't break the bank for our clients, and we look forward to continuing our work at a time when it's needed more than ever.
NEW YORK (PRWEB) October 21, 2020
BIA, a premier digital forensics and eDiscovery firm, announced today that the company has won a gold Globee International Award® for its Data Breach Discovery™ service, which helps pinpoint compromised data and ensures quick and accurate disclosures, notifications, and other required regulatory reporting.
Established by BIA experts in early 2019, this innovative service combines cyber security methodologies, eDiscovery technology, and proprietary, defined workflows to identify data that was compromised during a breach. The Data Breach Discovery process includes data collection and assessment, advanced analytics, forensic investigation, document review and quality control.
Data breaches have become all too common and their effects are increasingly widespread. According to Statista, there were 1,473 data breaches in the U.S. last year with approximately 164 million sensitive records exposed. There have been over 540 data breaches in the first half of 2020 alone, affecting companies including Nintendo, which suffered a breach that exposed 300,000 users' nicknames, emails, birth dates and countries of residence. It's unclear how the COVID-19 pandemic will affect these numbers, but experts say working from home and expanded e-commerce could drive cases up, increasing the need for services like BIA's Data Breach Discovery.
"It's an honor to be recognized for our innovative data breach response services," said BIA President and CEO Brian Schrader. "For nearly two decades, BIA experts have been committed to saving our clients money and protecting them from losses and legal sanctions, and our Data Breach Discovery is no exception. This award further proves our commitment to providing secure, common-sense solutions that don't break the bank for our clients, and we look forward to continuing our work at a time when it's needed more than ever."
It's crucial that people are notified quickly about their personal data having been exposed. Every state has enacted regulations that require companies to notify individuals whose personal data has been affected in a breach. Some states require that notification happen within a short period, such as 30 days. Unfortunately, most data breach response providers who identify and notify compromised individuals do not include details about what personal data was affected—only that it was compromised. Therefore, it takes a typical company an average of 280 days to identify, contain, and fully understand the impacts of a given data breach, according to IBM Security's 2020 Cost of a Data Breach Report, and that delay could lead to additional issues, fines and litigation.
"Most data breach response services leave the job unfinished, so that the organization has to locate and review exposed information on their own. The affected data could amount to several terabytes. Few companies have access to the right technology that allows them to quickly and forensically dive into their data, get details about who was affected and what was exposed, and report everything to the stakeholders and government. That's where our sophisticated tools and experienced personnel come in," said Schrader. "We combine our forensic, machine learning and AI technologies with our in-house team of licensed attorneys and our decades of experience in the eDiscovery industry. We have the tools, people and experience to handle data breach responses securely and quickly."
BIA's Data Breach Discovery was recognized as the gold winner in the Cyber Security category because it is an uncommon but needed approach to data breach response. The Globee International Awards are the world's premier business awards program honoring achievements in every industry around the world. This international program celebrates the achievements of individuals and teams who set industry benchmarks for excellence. Judges from a broad spectrum of industry voices from around the world participated and their average scores determined the 2020 award winners. Winners will be celebrated and presented their awards during a virtual awards ceremony in December.
About BIA
As an industry pioneer, BIA continues to set the standard for reliable, innovative and cost-effective eDiscovery services. Its customer-first focus has resulted in countless innovations copied widely across the industry today. From technical innovations like truly remote data collections and the first cloud-based, end-to-end eDiscovery platform to service revolutions like reusing data and coding across matters and hiring dedicated, full-time employees for document review, BIA consistently stands at the leading edge of the industry. Founded by legal and technology professionals, BIA provides the entire spectrum of eDiscovery services – including attorney document review – with minimal disruption to its clients' daily business operations. To learn more, visit BIA at http://www.biaprotect.com or on Twitter at @biaprotect.
About the Globee Awards
The coveted annual Globee Awards program is an international awards program for businesses. This international program recognizes and honors the world's best in organizational performance, products and services, innovations, executives and management teams, women in business and the professions, case studies and successful deployments, public relations and marketing campaigns, product management, websites, blogs, white papers, videos, advertisements, creativity, partner programs, and customer satisfaction programs from every major industry in the world. Learn more about the Globee Awards at https://globeeawards.com.