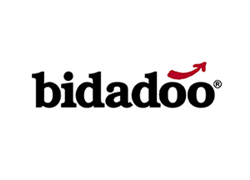 We have scaled our team with many experienced industry professionals to meet the increased demand of our online marketplace and trusted auctions, and are ready for the exciting growth ahead.
SEATTLE (PRWEB) April 07, 2021
bidadoo had record first quarter sales, demand, and traffic as buyers and sellers further leveraged the benefits of bidadoo's 100% online model. bidadoo achieved over 40% growth in the first quarter sales, year-over-year, with new-visitor web traffic over doubling at 144%. With 18 years of dedicated online remarketing experience on the world's largest auction platform, eBay, bidadoo attracts an audience of true end-users and global buyers. bidadoo's trusted on-demand marketplace eliminates the need to travel to purchase or sell equipment - bidadoo brings the auction to you.
With a full year of the Covid-19 pandemic behind us, bidadoo has seen accelerated growth and demand for their online remarketing services. As online marketplaces displace traditional business models, online auctions are rapidly replacing legacy land-based auctions.
With a 100% pure online remarketing model, bidadoo provides sellers with quicker speed to market with weekly auctions, a global end-user buyer base, a trusted marketplace, and no need to pay to transport equipment to land-based live auction facilities.
bidadoo's Record-Breaking First Quarter (Q1) 2021 vs. 2020 Featured:

40% Growth In Sales
144% Growth In New-Visitor Web Traffic
57% Increase In Average Selling Price of Units - Highlighting The Trust In bidadoo
70% Increase In Sales From Buy-It-Now / On-Demand Marketplace
52% Growth In Active Sellers
Used Equipment Prices Have Rebounded And Hit Multi-Year Highs Due To Strong Demand
Prices In Many Asset Categories Are Significantly Higher Than Pre-Covid-19 Prices
Global Participation From 165 Countries
62% Mobile Participation
"I am very proud of our team for rising to the challenges of the Covid-19 pandemic while achieving significant growth in support of our customers during this challenging period," said Howard Hawk, President of bidadoo. "We have scaled our team with many experienced industry professionals to meet the increased demand of our online marketplace and trusted auctions, and are ready for the exciting growth ahead."
Below are some recent sales results by bidadoo, reflecting the trust, scalability, and reach of the bidadoo and eBay marketplaces:
2018 Caterpillar 980M Wheel Loader - $155,700
2018 Wirtgen WR200XLi Recycler and Soil Stabilizer - $290,000
2019 John Deere 250G Excavator - $210,000
2012 Caterpillar 316EL Excavator - $159,400
2015 Caterpillar 982M Wheel Loader - $144,200
2016 John Deere 8345R 4WD Ag Tractor - $115,000
2015 Caterpillar 140M3 Motor Grader - $128,100
2014 Hitachi ZX290LC-5N Excavator - $102,510
2018 John Deere 624K-II Wheel Loader - $100,300
2019 Gehl DL12-55 12,000 lbs. Telescopic Forklift - $100,000
2011 Caterpillar D6T LGP Crawler Dozer - $96,600
2016 Caterpillar D7E Crawler Dozer - $90,955
2013 Caterpillar 336EL Excavator - $79,100
2016 Komatsu PC138US-10 Excavator - $77,000
2008 Peterbilt 367 Tri-Axle Dump Truck - $66,700
2014 Genie GTH-1544 Telescopic Reach Forklift - $55,200
2013 JLG G10-55A Telescopic Forklift - $50,400
If you are interested in selling with bidadoo this spring and taking advantage of the incredible online growth and demand, contact a bidadoo auction consultant today for an equipment and truck auction appraisal and valuation. If you're interested in viewing the full catalog of items available in this week's auction, or every Tuesday, please go to http://www.bidadoo.com/auctions
About bidadoo
bidadoo is the largest and most trusted online auction service on the world's largest auction marketplace, eBay. bidadoo provides professional remarketing for used construction equipment, rental and municipal fleets, trucks, and other capital assets. bidadoo is a global online remarketing company with Auction Service Centers across North America and bidders and buyers from around the world. bidadoo works with many of the largest equipment owners in the world including Sunstate Equipment Rentals, Herc Rentals (formerly Hertz Equipment Rentals), H&E Equipment, JCB, Genie/Terex, Case, Takeuchi, Komatsu and John Deere dealers, The Boeing Company, City of Seattle and many municipalities and government agencies. With eBay's 185 million registered users globally, bidadoo provides equipment sellers immediate access to the world's largest online bidder and buyer base through our long term partnership with eBay. Check out our weekly online auctions at http://www.bidadoo.com.