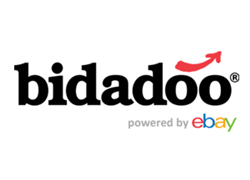 As eBay and bidadoo build on our 18 year relationship, we'll expand marketplace offerings and hone existing ones to become the leading heavy equipment solution in the market.
SEATTLE (PRWEB) November 05, 2021
The third quarter was highlighted by the announcement of bidadoo's strategic partnership with eBay, along with a spike of over 77% in new seller accounts through Q3, 2021 year-over-year. The strategic partnership combines the powerful platform and global reach of eBay with the proven capabilities and experience of bidadoo.
"By harnessing the capabilities and experience of bidadoo -- the largest industrial seller on the platform -- eBay can offer end-to-end transactions that are more transparent and efficient, while boosting buyer confidence in their purchase without having to see an item in person." Says Chris Prill, Vice President of eBay Motors, North America. "This partnership accelerates our goal of better serving Business and Industrial (B&I) buyers and sellers by offering a single, trusted destination for the entire transaction. As eBay and bidadoo build on our 18 year relationship, we'll expand marketplace offerings and hone existing ones to become the leading heavy equipment solution in the market."
Record strong demand and supply chain issues have led to record price performance in the market, making for a very strong seller's market. With selling prices up 25% to 40% in many asset categories, customers recognize it is a great time to sell equipment and fleet assets. Through the Covid pandemic, customers have also realized the efficiencies and benefits of the online model, while many traditional models have been forced to shutter. Customers recognize the more efficient online model doesn't require the physical stockpiling and storage of equipment to create an auction event - they can simply sell equipment when and where they want. Customers in record numbers are now buying and selling heavy equipment and trucks online than ever before.
"The recent huge growth in sellers shows the overwhelming support of customers toward the eBay strategic partnership announcement, and confidence in the platform" says Howard Hawk, bidadoo's President. "Equipment and fleet owners have partnered with bidadoo in record numbers as they understand the power of eBay combined with the industry capabilities and service of bidadoo. We are honored to see the excitement of so many new customers as they put their trust in bidadoo and see the value this new partnership brings to their business."
bidadoo's Finishes Third Quarter (Q3) 2021 vs. 2020 Year Over Year:

Record Number of Customers -- 77% Increase in New Seller Accounts
Selling Values -- 25-40% Increase In Many Asset Categories
Selling Bigger Equipment -- Average Sales Price Per Item Increased Over 45%
Global Participation -- From over 200 Countries
Viewers -- Over 1,700 Views Per Item (Compared to 100 Views by some live auction companies)
Power of eBay -- Over 150,000,000 Registered Bidders
Mobile Participation -- Grew To Over 64%
"SEI has been extremely impressed with the service that has been provided by the people and systems that make bidadoo the platform that it is." Says Kyle Gladieux, Mgr of Finance, Schaedler Enterprises Inc. "If you want to buy or sell equipment, look no further. From the start to the finish the process has been easy, transparent, and very professional. It has been a pleasure to work with the bidadoo team and we will be looking forward to continuing our relationship into the future."
Below are some recent sales results by bidadoo, reflecting the trust, scalability, and reach of the bidadoo and eBay marketplaces:

2018 Vermeer T755III Crawler Trencher - $450,000
2020 John Deere 850L XLT Crawler Dozer Tractor - $300,000
2019 Hitachi ZX245USLC-6N Excavator - $177,300
2019 Caterpillar 926M Wheel Loader - $156,600
2006 Caterpillar 740 Articulated Dump Truck - $175,000
2018 Volvo P7170B Pneumatic Asphalt Paver - $144,500
2018 Caterpillar 323 Hydraulic Excavator - $169,000
2018 John Deere 245G LC Excavator $160,100
2004 Caterpillar 140H Motor Grader - $102,000
2007 Peterbilt 340 18-Ton Tadano Crane Truck - $101,711
2017 Volvo ECR235EL Excavator - $95,000
2015 Tesab TS3600 3 Deck Inclined Crawler Screener Plant - $177,670
2019 Komatsu PC360LC-11 Hydraulic Excavator - $115,900
2019 Caterpillar 420F2 Backhoe Loader - $85,300
2007 Carelift ZB32032-44 Telescopic Reach Forklift - $73,700
2008 Caterpillar 973C Crawler Loader - $80,200
2018 Kubota SVL75-2 Skid Steer - $45,700
2014 JLG G9-43A 9,000 lbs Telescopic Reach 9K Forklift Telehandler - $43,893
2012 JLG M600JP 60' 4WD Articulating Boom Lift - $26,355
If you are interested in selling with bidadoo before the end of the year and taking advantage of the incredible online growth, record pricing and demand, contact a bidadoo auction expert today for an equipment and truck auction appraisal and valuation. If you're interested in viewing the full catalog of items available in this week's auction, or every Tuesday, please go to http://www.bidadoo.com/auctions
About bidadoo
bidadoo is the largest and most trusted online auction service on the world's largest auction marketplace, eBay. With eBay's 150+ million active buyers around the globe, bidadoo provides equipment sellers access to the world's largest online auction marketplace, with its long-term partnership with eBay. bidadoo provides professional remarketing for used construction equipment, rental and municipal fleets, trucks, and other capital assets to many of the world's largest equipment and fleet companies. Check out our weekly online auctions at http://www.bidadoo.com.