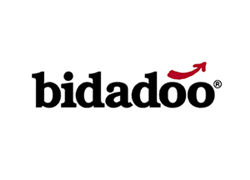 We look forward to a great new year of growth, service, and innovation with our customers in 2020.
SEATTLE (PRWEB) January 21, 2020
bidadoo ended 2019 with record 72% revenue growth over 2018, as customers continue to rapidly adopt the online auction model over the land-based, live auction model. Significantly less selling expenses, and the trust and acceptance of online heavy equipment buying, has significantly changed the remarketing and auction industry. Sellers continue to see higher net equipment returns as they adopt the more efficient online selling model. Since releasing the bidadoo Fleet reMarketing Solutions platform in 2019, bidadoo has seen tremendous growth and adoption from many strategic accounts. Buyers benefit with the lower cost of acquisition and a more efficient, trusted and transparent marketplace.
bidadoo's Record-Breaking 2019 by The Numbers Versus 2018:

72% revenue growth
160% growth in bidadoo's Marketplace or Buy-Now / Make Offer Channel
84% growth in international buyers
110% growth in auction sales from bidadoo Canada
62% Increase number of buyers
60% mobile auction participation (phone and tablet)
45% increase in the number of "auction sites" or customer locations served - saving costly transport of equipment to an auction facility
"We are very proud of the accomplishments of the bidadoo Team in 2019. This level of growth was achieved by the quality and commitment of the bidadoo team - something we call 'bidadoo PRIDE'," said Howard Hawk, President of bidadoo Inc. "We appreciate the support and vision of our customers and partners who recognize the efficiencies and benefits of a trusted and transparent online auction marketplace - which brings value to both our buyers and sellers. We look forward to a great new year of growth, service, and innovation with our customers in 2020."
Significant Growth - A More Efficient Model
bidadoo, in partnership with eBay, experienced high buyer demand throughout the year and supported a record number of sellers on the marketplace. bidadoo expanded dramatically with many strategic and national accounts as the industry is recognizing the efficiencies of the online model. The bidadoo model enables sellers to leave equipment at their site vs shipping it to have it staged at a live auction site. When compared to traditional or live auctions, the bidadoo model is far more cost effective and efficient versus sellers having to pay to "send equipment to auction." In addition, with the bidadoo virtual model, bidders and buyers don't have to invest their time, energy, and money to travel to a traditional or live auction site to try and source "Buyer Beware" versus "Buyer Aware" equipment. With bidadoo, buyers from around the globe can participate from their home, office, or any mobile device without the need to travel to preview or inspect equipment at an auction facility or yard.
bidadoo Fleet reMarketing Solutions - Powerful Fleet Management and Sales Platform
In 2019 bidadoo continued to invest and deliver customer-facing technologies to enable large fleet sellers to maximize the value of their fleet assets. In 2019 bidadoo integrated some of the largest fleet owners with the bidadoo reMarketing Solutions platform to provide proactive, end-to-end remarketing solutions with cloud-based platforms. The bidadoo Fleet reMarketing Solutions is a suite of tools, technologies, and services that enable fleet owners to manage their inventory and make informed decisions that will provide them with greater net asset returns.
Rapid Global Growth
bidadoo's rapid growth is supported by the many benefits of the weekly global online no-reserve auctions every Tuesday. For equipment sellers, bidadoo reaches global end-user bidders on a weekly basis -- with no transport fees and no buyer premiums. For equipment buyers, bidadoo provides a platform with door-to-job-site shipping and logistics, full 3rd-party transparency, and no-reserve auctions. Additionally, the bidadoo Marketplace offers buyers immediate buy-it-now, or best-offer sales.
Below are some samples of equipment sold by bidadoo:
2014 John Deere 350G LC Hydraulic Excavator - Sold: $237,000
2010 Link Belt RTC-80100II 100 Ton Rough Terrain Crane - Sold: $270,000
2015 John Deere 772G 14' Motor Grader - Sold: $210,000
2014 John Deere 770G Motor Grader - Sold: $126,000
2016 John Deere 310SL Backhoe Loader - Sold: $68,000
2013 JLG G12-55A 55' 12,000Lb Telescopic Reach Forklift - Sold: $61,400
2012 John Deere 9410R 4WD Quad Ag Tractor - Sold: $86,000
2018 John Deere 544K-II Articulated Wheel Loader -- Sold: $130,000
2014 Skytrak JLG 10054 54' Telescopic Reach Forklift -- Sold: $52,650
New Auction Day & Time - Weekly Auctions Every Tuesday
bidadoo has moved auction end-times to a daytime format due to the success of the platform and several buyer demand factors. These include increased mobile participation, growth in U.S. Eastern region and international bidders, buyer demand, and growth in higher value items. No-reserve auction items now end between 10:00 am (PT) through 2:00 pm (PT) every Tuesday, and our Buy Now / Make Offer marketplace is of course open for business 24x7 / 365.
If you are interested in selling with bidadoo in 2020, contact a bidadoo auction consultant today for an equipment and truck auction appraisal and valuation. If you're interested in viewing the full catalog of items available in this week's auction, or every Tuesday, please go to http://www.bidadoo.com/auctions
About bidadoo
bidadoo is the largest and most trusted online auction service on the world's largest auction marketplace, eBay. bidadoo provides professional remarketing for used construction equipment, rental and municipal fleets, trucks, and other capital assets. bidadoo is a global online remarketing company with Auction Service Centers across North America and bidders and buyers from around the world. bidadoo works with many of the largest equipment owners in the world including Sunbelt Rentals, Herc Rentals (formerly Hertz Equipment Rentals), H&E Equipment, JCB, Genie/Terex, Case, Takeuchi, Komatsu and John Deere dealers, The Boeing Company, City of Seattle and many municipalities and government agencies. With eBay's 183 million registered users globally, bidadoo provides equipment sellers immediate access to the world's largest online bidder and buyer base through our long term partnership with eBay. Check out our weekly online auctions at http://www.bidadoo.com