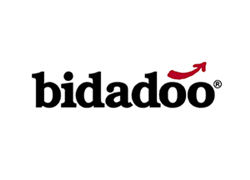 We've had great success working with bidadoo.
SEATTLE (PRWEB) July 14, 2020
bidadoo had a record second quarter in sales, volume, and online traffic as buyers and sellers further leverage the benefits of bidadoo's 100% online model. This was highlighted by a website traffic surge of 155% and a new visitor web traffic spike of 188% (year-over-year) as buyers and sellers turn toward trusted online auctions and marketplaces. Sellers took advantage of the increased traffic which contributed to 35% sales growth during the quarter, over last year. With 17 years of dedicated online remarketing experience on the world's largest global auction platform, bidadoo attracts a truly global audience of primarily end-user buyers. bidadoo brings the auction to buyers around the world - without the need to travel.
A trusted 100% online marketplace and the largest seller of equipment and trucks on eBay, bidadoo enables its sellers to reach a truly global buyer base of 183 million registered users. During the COVID-19 crisis, many strategic accounts - existing and new - have pivoted to bidadoo as their preferred remarketing partner. Many traditional live auction companies have tried to quickly adapt to marketing units online but are finding their AS-IS/WHERE-IS, Buyer-Beware model doesn't provide buyers with the necessary information to make informed purchasing decisions online.
With bidadoo's efficient online auction model, sellers are able to achieve superior net returns vs. many live and online auction providers. bidadoo provides sellers with quicker speed to market, a global end-user buyer base, and no need to transport equipment to a land-based live auction facility.
bidadoo's Record-Breaking Second Quarter (Q2):

Sales Growth Over 35%
New User Web Traffic Up 188%
Overall Web Traffic Up 155%
Participation from 151 Countries
Mobile Participation over 65% of transactions (phone and tablet)
Video Demonstrations on Every Machine
Over 124,000,000 Item Impressions
Increase in Active Sellers of 38% - the number of "auction sites" or customer locations served, saving costly transport of equipment to a live auction facility
"Covid-19 has accelerated the trends in equipment remarketing as buyers look to safely source equipment online from trusted sellers. bidadoo's 100% online model has been developed over the past 17 years," reports Howard Hawk, bidadoo President. "We have always believed that equipment shouldn't travel just to be marketed or sold, nor should bidders feel the need to travel to make informed buying decisions - that's an old school model riddled with inefficiencies and unneeded costs. With the onset of Covid-19 that realization has become increasingly clear with sellers and buyers as travel is restricted in many areas. With bidadoo, we bring the auction to you, both buyers and sellers. bidadoo's model is proving to be a much more efficient model over traditional land-based auctions"
"We've had great success working with bidadoo", says Brendan Russell, VP of Operations, Medley Equipment Company. "We've found that their professional remarketing efforts via equipment photos, videos, and detailed machine info enable bidders to make better-informed and trusted buying decisions without the costly need to travel to inspect equipment at an auction site. bidadoo is a great partner and takes care of everything!"
Below are some recent sales results by bidadoo:
2017 Volvo A40G Articulated Dump Truck - Sold: $240,100
2019 Kenworth T880 Tri/A Day Cab Truck Tractor - Sold: $125,000
2012 JLG G12-55A 55' Telescopic ReachForklift - Sold: $55,100
2014 Komatsu PC360LC-10 Hydraulic Excavator - Sold: $68,100
2017 JLG Skytrak 8042 Telescopic Reach Forklift - Sold: $60,100
2017 John Deere 250G LC Hydraulic Excavator - Sold: $87,000
2011 Kleemann K017 Mobirex Impact Crusher - Sold: $250,000
2017 Genie S-85 85' 4WD Telescopic Boom Lift - Sold: $65,100
2015 John Deere 310SL 4x4 Backhoe - Sold: $67,000
If you are interested in selling with bidadoo this summer and taking advantage of the incredible online growth, contact a bidadoo auction consultant today for an equipment and truck auction appraisal and valuation. If you're interested in viewing the full catalog of items available in this week's auction, or every Tuesday, please go to http://www.bidadoo.com/auctions
About bidadoo
bidadoo is the largest and most trusted online auction service on the world's largest auction marketplace, eBay. bidadoo provides professional remarketing for used construction equipment, rental and municipal fleets, trucks, and other capital assets. bidadoo is a global online remarketing company with Auction Service Centers across North America and bidders and buyers from around the world. bidadoo works with many of the largest equipment owners in the world including Sunstate Equipment Rentals, Herc Rentals (formerly Hertz Equipment Rentals), H&E Equipment, JCB, Genie/Terex, Case, Takeuchi, Komatsu and John Deere dealers, The Boeing Company, City of Seattle and many municipalities and government agencies. With eBay's 183 million registered users globally, bidadoo provides equipment sellers immediate access to the world's largest online bidder and buyer base through our long term partnership with eBay. Check out our weekly online auctions at http://www.bidadoo.com