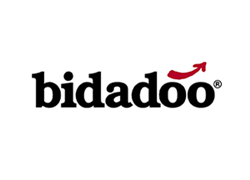 We have been using bidadoo for several years and have had a great experience with each of the nearly 30 pieces of equipment that we have purchased.
SEATTLE (PRWEB) January 07, 2020
bidadoo continued to experience strong demand for trusted online auctions, achieving a record 4th Quarter with 73% growth in number of units sold. bidadoo also saw an increase in international participation of over 75% during the 4th Quarter. Giving buyers and sellers multi-channel options, bidadoo also saw significant growth via the bidadoo Marketplace, a Buy-Now / Make Offer channel.
As the largest seller of equipment and trucks on eBay, bidadoo enables its sellers to reach a truly global buyer base of 182 million registered users. With the more efficient bidadoo online auction model, sellers are able to achieve superior net returns through bidadoo vs. many live and online auction providers, with quicker speed to market, a larger buyer base, and no need to transport equipment to a land-based live auction facility.
bidadoo's Record-Breaking Q4 2019 - By The Numbers Versus Q4 2018:

73% increase in number of units sold
Over 150% growth in bidadoo's Marketplace or Buy-Now / Make Offer Channel
Over 50% growth in international buyers and 77% growth in international units sold
More than doubled auction sales from bidadoo Canada
Record number of units sold on auction for year-end event on December 30
Over 60% mobile auction participation (phone and tablet)
44% increase in the number of "auction sites" or customer locations served - saving costly transport of equipment to an auction facility
Strong 4th Quarter Growth and Spike in Global Participation
bidadoo's record quarter was fueled in part by increased sales from strategic and national accounts taking real-time advantage of increased global demand. Sales surged to international buyers during the 4th Quarter of 2019. The rapid growth demonstrates the desire from sellers to further utilize bidadoo's global end-user marketplace, quick speed-to-market, and the higher net returns that come from bidadoo's transparent online auctions.
"Q4 was a record quarter to close out a tremendous year for bidadoo. Our growing international demand was met with a significant increase in supply from many of our biggest sellers. With real-time data and historical metrics, sellers utilized bidadoo to bring global end-user buyers to our online auctions right up to the last day of the year," say Howard Hawk, bidadoo President. "With bidadoo there is no need to travel to an auction, or send your equipment to an auction -- our auction site and platform is online, always open, and the efficiency and cost savings vs. traditional land-based auctions are very significant" says Hawk.
"We have been using bidadoo for several years and have had a great experience with each of the nearly 30 pieces of equipment that we have purchased." Says Chris Sells, Logistics Manager, Pacific Rim (Guam). "Our experience gives me confidence to continue utilizing bidadoo for many of our equipment needs. Being able to search for, review, and bid on equipment from home or office saves so much time and money. Their logistics team is very helpful with coordinating getting our purchases to the correct destination in a timely manner. They communicate well and ensure that there is a seamless transition from seller to shipper."
Significant Growth with "bidadoo Marketplace"
In addition to growth in no-reserve auctions, bidadoo's Buy-Now / Marketplace channel grew by over 150% in the 4th Quarter. The bidadoo Marketplace is a buy-it-now, negotiated / best-offer, sales channel that features equipment available for immediate sale. This marketplace gives bidadoo sellers a new choice and flexibility in how their equipment is remarketed and sold. Working with bidadoo, sellers can set a pre-determined price they'd be willing to accept for the sale of their equipment. The bidadoo Marketplace gives buyers the choice to buy equipment immediately, rather than bidding on bidadoo's no-reserve weekly auctions. bidadoo offers our buyers and sellers the right channel for the right product at the right time.
New Auction Day & Time - Weekly Auctions Every Tuesday
bidadoo has moved auction end-times to a daytime format due to several factors. These include increased mobile participation, growth in U.S. Eastern region and international bidders, buyer demand, and growth in higher value items. No-reserve auction items now end between 10:00 am (PT) through 2:00 pm (PT) every Tuesday.
If you are interested in selling with bidadoo in 2020, contact a bidadoo auction consultant today for an equipment and truck auction appraisal and valuation. If you're interested in viewing the full catalog of items available in this week's auction, or every Tuesday, please go to http://www.bidadoo.com/auctions
About bidadoo
bidadoo is the largest and most trusted online auction service on the world's largest auction marketplace, eBay. bidadoo provides professional remarketing for used construction equipment, rental and municipal fleets, trucks, and other capital assets. bidadoo is a global online remarketing company with Auction Service Centers across North America and bidders and buyers from around the world. bidadoo works with many of the largest equipment owners in the world including Sunbelt Rentals, Herc Rentals (formerly Hertz Equipment Rentals), H&E Equipment, JCB, Genie/Terex, Case, Takeuchi, Komatsu and John Deere dealers, The Boeing Company, City of Seattle and many municipalities and government agencies. With eBay's 182 million registered users globally, bidadoo provides equipment sellers immediate access to the world's largest online bidder and buyer base through our long term partnership with eBay. Check out our weekly online auctions at http://www.bidadoo.com