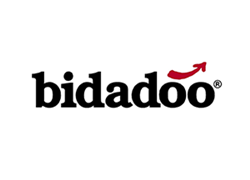 We look forward to a great new year of continued growth, service, and innovation with our customers in 2021
SEATTLE (PRWEB) January 14, 2021
bidadoo ended 2020 with a record sales year and a record Fourth Quarter, continuing 18 years of consecutive growth. During 2020, bidadoo more than doubled online traffic -- 123% year over year -- as buyers were attracted to bidadoo's trusted, transparent 100% online model. bidadoo has always been 100% online, and continues to be dedicated to building the best online-only platform for buying and selling equipment, trucks and capital assets.
Significantly less selling expenses, along with the trust and acceptance of buying heavy equipment and trucks online, have significantly changed the equipment remarketing and auction industry in recent years. This migration has been rapidly accelerated by Covid-19. Sellers continue to realize higher net selling values as they move to the more efficient online selling model - a model that doesn't require people or equipment to go to a live, land-based auction site to "have an auction." During 2020, bidadoo drove marked growth and adoption from many strategic accounts as they benefited from selling through bidadoo's 100% virtual online model. Buyers gain from the more efficient and trusted online model as they don't feel they have to physically "kick the tires" or travel to make informed buying decisions.
bidadoo's Record-Breaking 2020 By The Numbers vs. 2019:

123% increase in online traffic
77% growth in bidadoo's Marketplace or Buy-Now / Make-Offer channel
66% of all items sold ship out of state/province or country.
62% of sellers were new to bidadoo in 2020
61% mobile auction participation (phone and tablet)
22% increase in the number of virtual seller sites - saving costly transport of equipment to a physical auction facility
132 countries represented on typical Tuesday - "Auction Day"
"We are very proud of the accomplishments of the bidadoo Team in 2020. During the pandemic, our team partnered with our sellers to provide trusted reMarketing solutions that served their needs during these times of uncertainty and change. 62% of our sellers this year were brand new to bidadoo," said Howard Hawk, President of bidadoo. "Customers have moved online in record numbers with bidadoo to achieve better returns and greater efficiencies, and our team did an amazing job rising to the challenge with bidadoo PRIDE."
"We appreciate the support and vision of our customers and partners who recognize the efficiencies and benefits of a trusted and transparent online auction marketplace - which brings value to both our buyers and sellers. We look forward to a great new year of continued growth, service, and innovation with our customers in 2021," says Hawk.
Significant Growth - A More Efficient Model
bidadoo, in partnership with eBay, experienced high buyer demand throughout the year and supported a record number of sellers on the marketplace. bidadoo expanded dramatically with many strategic accounts as the industry is recognizing the efficiencies of the online model. With the bidadoo virtual model, buyers don't have to invest their time, energy, and money to travel to a traditional or live auction site to try and source "Buyer Beware" versus "Buyer Aware" equipment. With bidadoo, buyers from around the globe can participate from their home, office, or any mobile device without the need to travel to preview or inspect equipment at an auction facility or yard. Since the start of the pandemic, many live auctions have been forced to cancel sales, shutter or try to pivot their business online; while bidadoo has attracted many new customers and grown to record levels.
Rapid Global Growth
bidadoo's rapid growth is supported by the many benefits of the weekly, global, online, no-reserve auctions every Tuesday. For equipment sellers, bidadoo reaches global end-user bidders on a weekly basis -- with no transport fees and no buyer premiums. For equipment buyers, bidadoo provides a platform with door-to-job-site shipping and logistics, and no-reserve auctions. Additionally, the bidadoo Marketplace offers buyers immediate Buy-It-Now, or Make-Offer sales. With the trust of bidadoo, we have also seen significant growth in the size and value of equipment offered online for auction.
Sample of equipment sold by bidadoo:

2017 John Deere 850K LGP Crawler Dozer - $160,200
2012 Caterpillar 980K Wheel Loader - $150,100
2011 Kleemann K017 Mobriex MR110Z Impact Crusher - $250,000
2018 Case CX210D Unused Hydraulic Excavator - $140,000
2017 Volvo A40G 40-Ton Articulated Dump Truck - $220,000
2019 Kenworth T880 Tri/A Day Cab Truck Tractor - $125,000
2018 JCB 457 4.6 Yard Articulated Wheel Loader - $103,100
2018 Volvo EC350EL Hydraulic Excavator - $158,100
2019 JLG 860SJ 86' 4WD Diesel Telescopic Boom Lift - $84,000
2010 Peterbilt 340 Vac-Con V309LHA Combo Vacuum Rodder Vactor Truck - $130,100
2007 Grove RT700E 4WD 60-Ton Rough Terrain Crane - $80,000
If you are interested in selling with bidadoo in 2021, contact a bidadoo auction consultant today for an equipment and truck auction appraisal and valuation. If you're interested in viewing the online catalog of items available in this week's auction, or every Tuesday, please go to http://www.bidadoo.com/auctions
About bidadoo
bidadoo is the largest and most trusted online auction service on the world's largest auction marketplace, eBay. bidadoo provides professional remarketing for used construction equipment, rental and municipal fleets, trucks, and other capital assets. bidadoo is a global online remarketing company with Auction Service Centers across North America and bidders and buyers from around the world. bidadoo works with many of the largest equipment owners in the world including Sunstate Equipment Rentals, Herc Rentals (formerly Hertz Equipment Rentals), H&E Equipment, JCB, Genie/Terex, Case, Takeuchi, Komatsu and John Deere, The Boeing Company, City of Seattle and many municipalities and government agencies. With eBay's 183 million registered users globally, bidadoo provides equipment sellers immediate access to the world's largest online bidder and buyer base through our long term partnership with eBay. Check out our weekly online auctions at http://www.bidadoo.com.