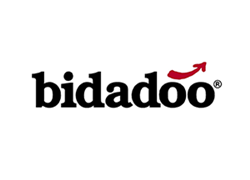 It is another step forward in our efforts to deliver a great experience for all of our stakeholders.
SEATTLE (PRWEB) September 24, 2020
bidadoo, the largest and most trusted construction, fleet and industrial equipment auction and remarketing service on eBay, is expanding its sales team and vertical capabilities as the industry rapidly shifts away from brick-and-mortar, traditional auction sites to online auctions and remarketing services. bidadoo is excited to announce key appointments, adding extensive experience to bidadoo's strategic vertical markets, including Energy, Oil and Gas, and Rental.
Key in driving customer success with bidadoo are Stan Bedingfield, Josh Howard, and Sebastian Cuevas. All recently joined bidadoo and have played a significant role in bidadoo's team and market growth this year.
Out of Birmingham, Alabama, Bedingfield is a new bidadoo Area Manager for the Southeast. With over 30 years of industrial sales experience, Bedingfield brings a wealth of industry knowledge to bidadoo in the Energy, Oil & Gas and Mining sectors. Prior to joining bidadoo, Bedingfield was the business development manager for Aux Energy - focusing on sales and rental of power generation solutions as well as gas turbine equipment. Also, Bedingfield has held several positions within the Home Depot organization including Pro Sales, Tool Rental and Store Operations Manager.
Says Bedingfield, "I was drawn to bidadoo because of the exciting and fast-paced world of auction sales and the far more efficient online format. I also enjoy providing solutions to clients, and bidadoo brings a wide range of remarketing solutions to our customers."
"Stan truly cares about his company and works hard to show customers that they are a top priority." Says Brian Waldner, President, ORS "No deal is too large or difficult for him to focus on and develop."
Based in Atlanta, Howard is a new Area Manager, bringing over 15 years of experience in the equipment industry to bidadoo. Howard is expanding opportunities for bidadoo in the Rental, Construction, and Industrial segments. Prior to joining bidadoo, Howard managed many large rental and industrial accounts for Skyjack in the Southeast. Howard also worked in the rental industry with RSC Equipment Rental for several years in escalating positions of responsibility.
Says Howard, "In a business world still in the process of adapting to a new reality, bidadoo is in a unique position to offer valuable online remarketing options to customers. As traditional auctions services struggle with new norms, bidadoo is already in a position to lead the way!"
Cuevas is the Area Manager serving the Energy, Oil and Gas and other markets in central and east Texas. An energy industry veteran, Cuevas brings a wealth of experience - including Genco Energy Services, where he held the position of Key Account Manager; along with Red Diamond Oil Field Services, where he led as a District Manager.
Says Cuevas, "During the hiring process, I did in-depth research on bidadoo. Coming from the oil industry, I needed to make sure I could put my name behind this company. It was a resounding yes - due to the impeccable track record and the amazing culture at bidadoo."
"We are proud to have these industry professionals on our team. They have the market knowledge, customer focus and integrity that is the basis for how we approach the market." Says Mark Hanson, bidadoo, Vice President of Sales. "Expanding bidadoo's industry expertise is a key part of our strategy to deliver a great experience for all of our customers and partners."
Driven by the efforts of Bedingfield, Howard, and Cuevas, and team, bidadoo's growth continues to rise, while providing the highest net returns for its customers. To learn more about how bidadoo can help with your equipment remarketing requirements, please contact us at info@bidadoo.com / 1-877-bidadoo.
About bidadoo
bidadoo is the largest and most trusted online auction and remarketing service on the world's largest auction marketplace, eBay. bidadoo provides professional remarketing service for construction, transportation, agriculture, financial services, and other capital asset markets. bidadoo is a global online remarketing company with Auction Service Centers across North America and bidders and buyers from around the world. bidadoo works with many of the largest equipment owners in the world including Sunstate Equipment, United Rentals, JCB, John Deere, H&E Equipment, Herc Rentals, Genie/Terex, Case, Takeuchi, Komatsu, The Boeing Company, City of Seattle and many municipalities and government agencies. With eBay's 183 million registered users globally, bidadoo provides equipment sellers immediate access to the world's largest online bidder and buyer base through our long term partnership with eBay. Check out our weekly online auctions at http://www.bidadoo.com.