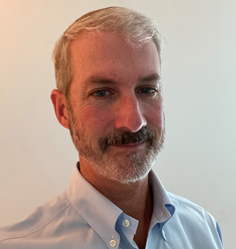 ALLENHURST, N.J. (PRWEB) October 14, 2020
Bielat Santore & Company is pleased to announce the newest member of their sales team, Mr. Daniel Lynch. The former Wall Street bond trader turned restaurant owner joins the firm's other salesmen, Robert Gillis and David Alvarez at a vulnerable time for the restaurant industry as businesses fight to survive the effects of the coronavirus pandemic.
After departing from corporate finance, Mr. Lynch started his own company, Park South Hospitality, owning and operating over a dozen restaurants and bars in New York City and New Jersey. In addition, he launched a real estate company, Danlou Properties, LLC, which held properties for Park South Hospitality as well as participated in speculative investing.
Lynch's 20+ years of experience in the hospitality industry and impressive resume within the global world of finance, banking, and real estate investment makes him an essential asset to the Bielat Santore & Company salesforce. As a real estate salesman, Mr. Lynch intends to employ all his skills to help clients make informed decisions in the buying and selling process. Mr. Lynch's primary territories are Middlesex and Union counties.
Read more about Daniel Lynch on Bielat Santore & Company's website at https://www.123bsc.com/meet-the-team/.
About Bielat Santore & Company
Bielat Santore & Company is an established commercial real estate firm. The company's expertise lies chiefly within the restaurant and hospitality industry, specializing in the sale of restaurants and other food and beverage real estate businesses. Since 1978, the principals of Bielat Santore & Company, Barry Bielat and Richard Santore, have sold more restaurants and similar type properties in New Jersey than any other real estate company. Furthermore, the firm has secured in excess of $500,000,000 in financing to facilitate these transactions. Visit the company's website, http://www.123bsc.com for the latest in new listings, property searches, available land, market data, financing trends, RSS feeds, press releases and more.