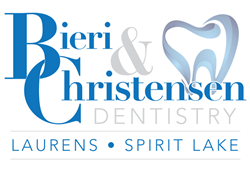 "We are always implementing new dental procedures and services here at Bieri & Christensen Dental," states Dr. Steven Christensen. "The Cerec system provides convenience and a positive dental health care experience for our patients."
SPIRIT LAKE, Iowa (PRWEB) February 01, 2019
There is nothing more frustrating than having to spend weeks in the process of getting a dental crown. However, thanks to Cerec dentistry, dental patients no longer need to. This advanced computer-aided design and technology and software ensures you can get a dental crown in just a couple of days at Bieri & Christensen Dentistry in Spirit Lake.
Here's how the system works. Cerec combines a camera, computer, and milling instrument into one machine allowing tooth retorations to be created in the dental office, all within a couple of days. The patient's tooth is prepared for restoration. The Cerec software takes a digital photo of the treatment area and the technology converts the image into a 3D virtual model. With input from the dentist, the software creates the final restoration. The milling instrument precisely carves a ceramic block into the exact shape and specifications of the restoration. Once the dentist has ensured the restoration fits properly in the patient's mouth, the restoration is polished and bonded to the tooth. The entire process takes no longer than a couple of days.
"We are always implementing new dental procedures and services here at Bieri & Christensen Dentistry," states Dr. Steven Christensen. "The Cerec system provides convenience and a positive dental health care experience for our patients."
Bieri & Christensen Dentistry is located at 1724 Hill Ave Suite 100, Spirit Lake, IA 51360. Additional information is available at http://www.bchdental.com/ and by calling (712) 336-9111. Follow along on Facebook and LinkedIn.