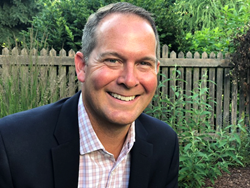 "We have the opportunity to connect people with their family, friends, and colleagues through a variety of games and activities—none of which involve staring at a screen."
CHICAGO (PRWEB) May 22, 2019
Knockerball USA, a Chicago-based company, recognized worldwide as the largest provider of bubble soccer equipment and turnkey business programs, has announced the appointment of Bill Smith as its new CEO. With experience in the nuances of starting and growing companies, Smith is looking forward to expanding Knockerball's presence throughout the United States and the world.
"I have been a part of some amazing teams during my career, and the team at Knockerball is already inspiring me. Their energy and true love for the company and its mission is fueling our momentum to achieve even greater success," says Smith, who is also founder of KB Games LLC, a holding company that recently purchased Knockerball USA.
Since its inception in 2014, Knockerball USA has grown rapidly and was on the 2018 Inc. 5000, a ranking of the fastest-growing companies in the United States. While enjoying 90 percent of the market share, Knockerball continues to expand its products, locations, and service offerings throughout the world. "In addition to the popularity of the sport expanding, there is a growing need for personal connection in our tech-centered world," adds Smith. "At Knockerball, we have the opportunity to fill this void, to connect people with their family, friends, and colleagues through a variety of games and activities—none of which involve staring at a screen."
In addition to his business acumen, Smith, who is the proud father of three active kids, is an avid sports fan and enjoys nothing more than connecting with others through playing games and outdoor activities. "Knockerball represents everything I believe in personally and professionally," says Smith. "Being able to be part of something that builds relationships and encourages healthy living and fun, is the ultimate goal for me."
For more information about Knockerball USA, visit their website at http://www.knockerball.com.