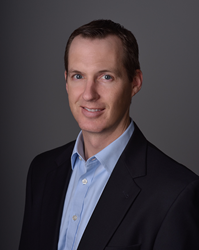 CLEVELAND (PRWEB) January 15, 2020
Binary Defense, a leading managed security services provider and software developer, has promoted Mike Hofherr to Chief Operating Officer. In this role, Hofherr will implement company strategy, including setting goals for business growth and success, as well as oversee operations including sales, marketing, product and client services.
Hofherr joined Binary Defense in early 2019 as Chief Financial Officer, responsible for accounting, finance, financial planning/analysis, budget and other operational activities. He helped support the continued strong growth of the business. He will continue to serve as CFO in addition to COO.
"Mike is a strong, strategic leader who has a vision of where the organization is going and how to get us there," said Mike Valentine, Chief Executive Officer at Binary Defense. "With his background in finance and operations, extensive leadership experience, as well as his sharp business sense, Mike has the expertise to guide our operations to be profitable, efficient and poised for expansive growth."
Prior to joining Binary Defense, Hofherr spent twelve years in various leadership roles with Wolters Kluwer, including recently as General Manager in charge of a $150 million growing operating unit focused technology enabled information services with a subscription model. Earlier in his career he was a Senior in the audit practice at Ernst & Young (EY). He holds a Master of Business Administration from The Ohio State University and a BSBA in Accountancy from John Carroll University. He is a CPA (inactive).
About Binary Defense
Binary Defense is a managed security services provider and software developer with leading cybersecurity solutions that include SOC-as-a-Service, Managed Detection & Response, Security Information & Event Management and Counterintelligence. With their human-driven, technology-assisted approach, Binary Defense is able to provide their clients with immediate protection and visibility, combating and stopping the next generation of attacks that their business faces. The company is headquartered in Stow, Ohio at 600 Alpha Parkway. For more information, please contact David White at David.White@binarydefense.com.