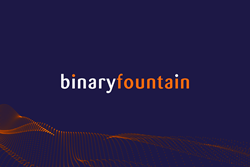 Through the partnership, Binary Fountain will provide a holistic approach to engage patients and drive sustainable bottom-line results for eye care professionals and practices - Ramu Potarazu, President and CEO of Binary Fountain.
RANCHO CORDOVA, Calif. and MCLEAN, Va. (PRWEB) September 05, 2018
Binary Fountain, a leading online reputation management platform, and Eyefinity®, one of VSP Global's five lines of business and the industry's leading provider of optometric practice management and electronic health records solutions, announced today a new integration partnership. As an Eyefinity Certified Partner, Binary Fountain's healthcare reputation management solution, Binary Health Analytics, will be integrated with Eyefinity's AcuityLogic™ Enterprise.
This partnership will help expand Binary Fountain's presence in the optometry market and provide additional value to Eyefinity's existing business solutions suite. The integration provides doctors of optometry and front desk staff with a quick and efficient way to directly manage and respond to patients' feedback, improve service recovery, and increase their online reviews. Together, Eyefinity and Binary Fountain aim to further advance their commitment in supporting eye care professionals nationwide by helping to enhance the patient experience, and increase customer loyalty and retention rates, as well as help to drive business growth.
"Patients are the heart of any optometric practice, and therefore it is critical that doctors and their staff have tools that enable them to hear directly from patients and communicate back effectively," said Steve Baker, president of Eyefinity. "We selected Binary Fountain as a preferred partner for its innovative technology and successful track record for helping healthcare organizations grow through its advanced and effective online reputation management tools."
With the integration, Eyefinity's customers can easily adopt Binary Health Analytics, which provides a complete view into monitoring and managing patient feedback.
"As patient experience becomes a leading factor in selecting physicians and specialists within the healthcare industry, Binary Fountain is proud to work with Eyefinity to help support that customer journey," said Ramu Potarazu, president and CEO of Binary Fountain. "Through the partnership, Binary Fountain will provide a holistic approach to engage patients and drive sustainable bottom-line results for eye care professionals and practices."
About Binary Fountain
Binary Fountain is the leading online reputation management platform for enterprises, healthcare organizations and small and medium-sized businesses. Anchored in its Natural Language Processing (NLP) technology, the cloud-based platform mines customer and employee feedback from surveys, online ratings and review sites, social media and other data sources to equip organizations with actionable insights needed to improve brand loyalty, increase engagement and drive sustainable bottom-line results. On a mission to help companies grow their business and create better customer experiences, Binary Fountain serves various industries including healthcare, hospitality, retail, automotive and financial services. For more information, visit http://www.binaryfountain.com  or follow on Twitter @binaryfountain.
About VSP Global
VSP Global® is a doctor-governed company that exists to create value for members and opportunities for VSP network doctors. Our industry leading businesses include VSP® Vision Care, the only national not-for-profit vision benefits company, which provides access to eye care for 88 million members through a network of 39,000 doctors worldwide; Marchon® Eyewear, Inc., one of the world's largest designers, manufacturers and distributors of high quality eyewear and sunwear; VSP Optics, industry leaders in ophthalmic technology and lab services, providing custom lens solutions for the vision and lifestyle needs of patients; Eyefinity®, the industry leader in practice management and electronic health record software; and VSP Retail, which focuses on increasing access to eye care and eyewear through multiple channels. Together with VSP network doctors, VSP Global Eyes of Hope® has provided access to no-cost eye care and eyewear for more than 2 million people in need.